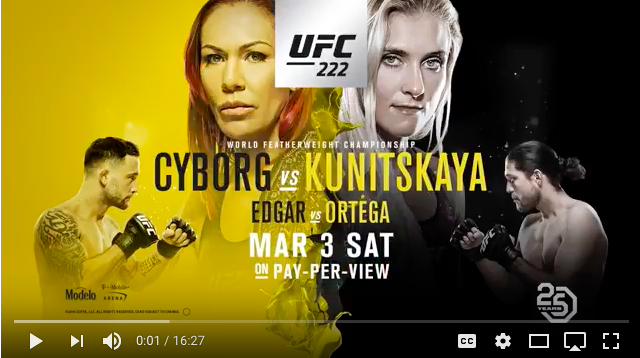 Monday!! Fight Week!!
Cyborg Nation do you have your plans for UFC 222 Saturday?
If you already have your plans for March 3rd, THIS SATURDAY…then you need to recruit someone to join Team Cyborg when you watch the PPV this weekend! Who are you going to bring to Team Cyborg? You have 5 days before Cyborg will be inside the cage!
If you are trying to introduce friends to Cyborg Nation, make sure they watch the UFC Countdown. Below is the section with Cyborg and Yana, to see the whole episode set your DVR to UFC 222 Prelims, Countdown, on FS1 Fox Sports 1
https://www.youtube.com/watch?v=rJB34wXyUqI
Fans who are going to be in Las Vegas for UFC 222 can get their official Cyborg Nation training gear at the Protein House, home of Larissa Reis. The official Afterparty will be back at the Foundation Room inside the Mandalay Bay Casino.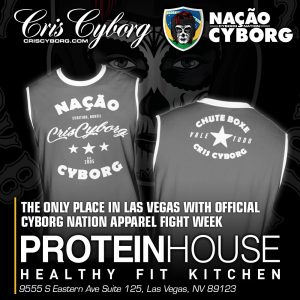 If you are not going to be able to make it to Las Vegas for UFC 222, make sure you support the event by watching the PPV. The event has a stacked card with Frankie Edgar, Brian Ortega, Andre Arlovski, Stevan Struve, Cat Zingano, Ketlen Viera and more scheduled to fight.

Are you looking for simple eating made right? Check out the Cyborg Nation nutrition plans with Better Human App Here.