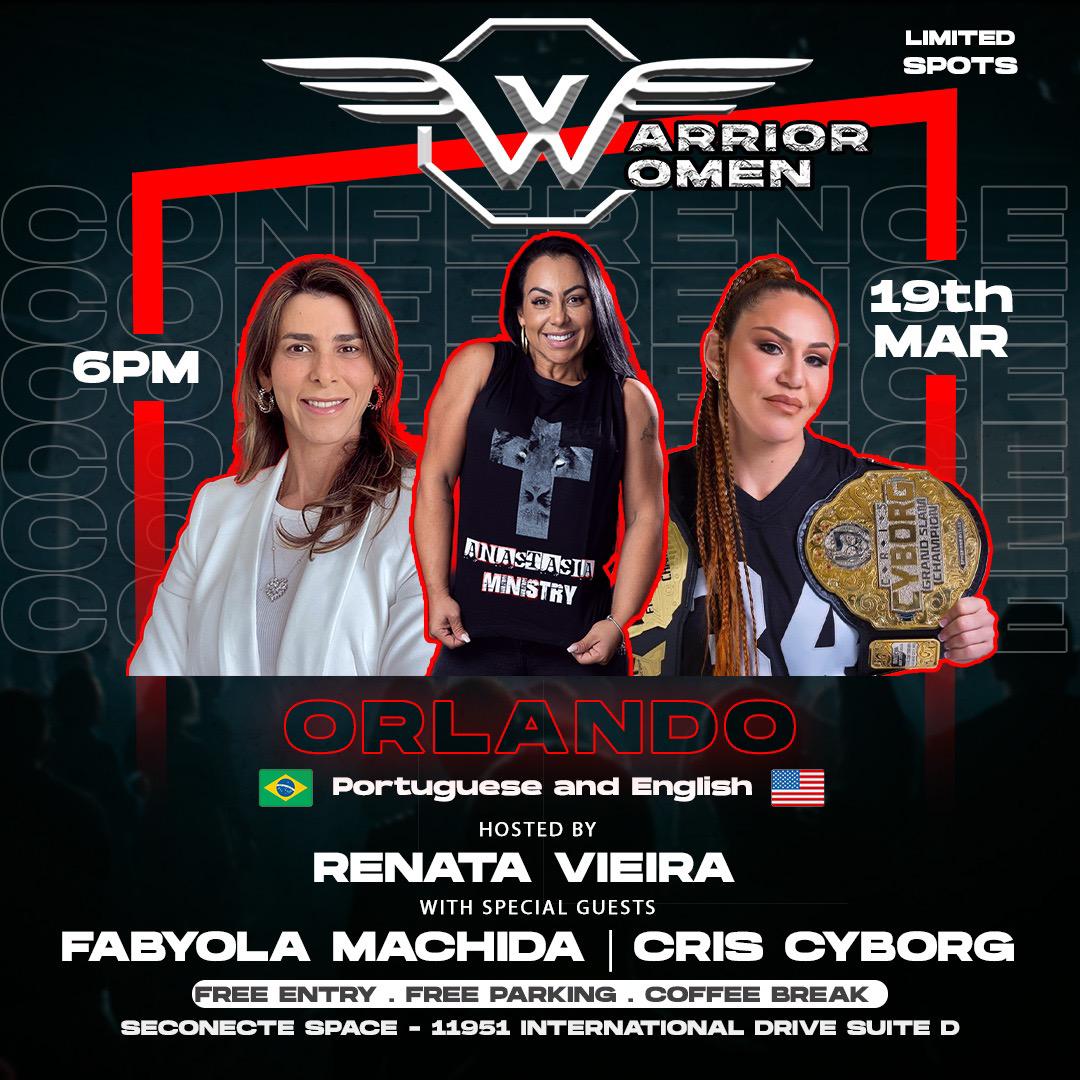 Fans of Cris Cyborg can join her March 19th at 6pm as she joins host Renata Vieira and special guest Fabyola Machida the wife of former UFC Champion Lyoto Machida at the 2023 Warrior Women fireside chat.  The event which is scheduled to start at 6pm is free to the public with free parking and a coffee break for everyone in attendance.  While focused on women, the event is not exclusive to the ladies and is open to all those interested in viewing.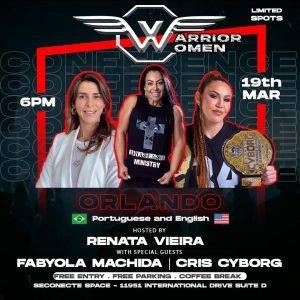 The talk will range over a variety of subjects however it will leave everyone in attendance feeling inspired and motivated to obtain their goals and push aside whatever has been holding them back.  Cris Cyborg who is the sport of MMA's only Grand Slam Champion after winning belts with Bellator MMA, UFC, Invicta FC, and Strikeforce will be returning to Orlando for the third speaking engagement this year as she participates in the event.
Being held in the Seconnecte Space located at 11951 International Drive, Suite D in Orlando Florida, the event is guaranteed to be a don't miss for anyone who is able to attend.  Get your photo with Cris Cyborg, listen to the impactful presentations by Renata Vieira and Fabyola Machida and enjoy the day in fellowship with other women who are looking to build, inspire, and change the communities they live and interact with.