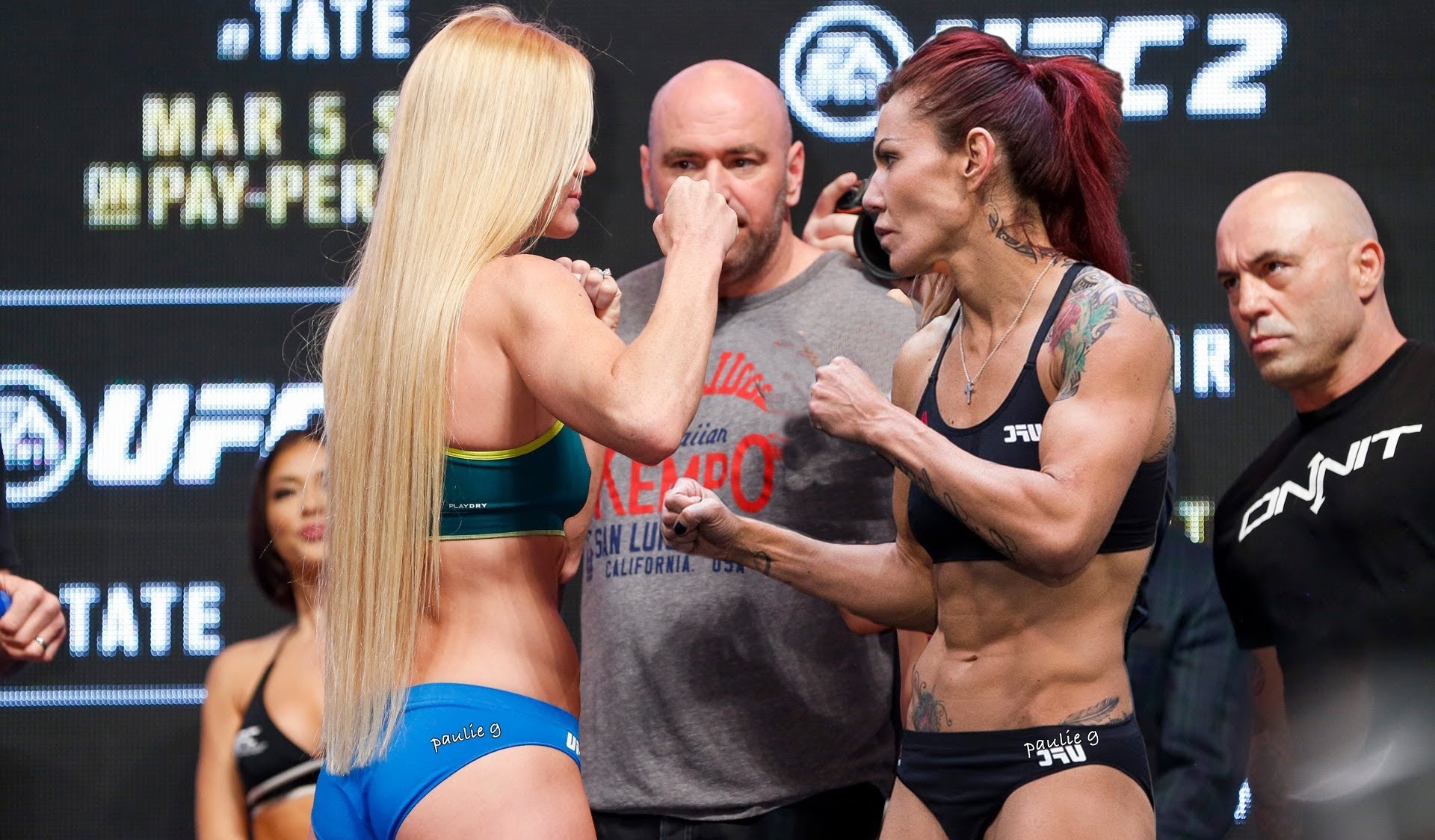 If you have been following social media you have seen Cris Cyborg is now actively looking for a matchup against WMMA superstar Holly Holm Dec. 30th in Las Vegas. Cyborg recently revealed on Social media that she has been trying to secure the Holly Holm matchup with the UFC since the beginning of her contract, despite her first two fights of that contract taking place at 145lbs within the Invicta FC promotion.
Cyborg explained to fans that she had requested fights against Holly Holm on 4 different occasions within the past 24 months citing UFC 184 as the first time her management tried to set up a potential CYBORGvHOLM matchup.  Cris went on to detail how her management placed requests to face Holly Holm at UFC 198, UFC FN 95–both of which took place in Brazil, and then a f0urth time once it was discovered Megan Anderson was being forced to withdrawal from UFC 214, a bout that took place in Anaheim California.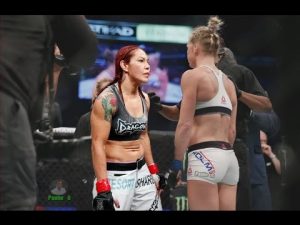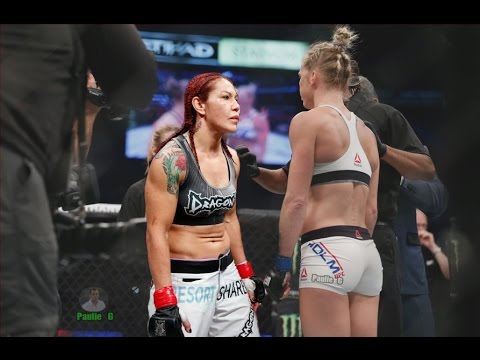 Holm who was a world boxing champion at 154lbs, fought for the inaugural UFC featherweight belt at 145lbs against GDR, has yet to comment on Cyborg's challenge for UFC 219 New Years weekend in Las Vegas, however her coach WinkleJohn had this to say, "You know, Cris, she showed that she could do some more rounds. I wasn't sure about her conditioning after her weight cut, but there's some holes in her game, there's no doubt. I think Evinger showed a lot of that and she exposed her in many ways. I think Holly can pick her apart. There's no doubt about that. What people don't understand is how strong Holly is too in the clinch, on her feet and moving and stuff. But yeah, Cris is really strong, but I think Holly wears her down and is able to stop her. You look at Holly's knockout percentage, I think her and Amanda Nunes are the biggest out there. She stops all of her fights, everybody else other than Cyborg. So Holly has the power to stop Cyborg just like Cyborg has the power, the difference is Holly's got speed and her footwork."

Interesting of note, Tony Evinger landed 15 of 100 significant strikes thrown over the course of 3 rounds which is a LESS THAN 15% success rate of strikes. One thing is certain, Holm who is 1-3 in her last 4 fights could benefit from the opportunity to again face one of the sports biggest names in Cris Cyborg.  After a lackluster PPV Buy rate from UFC 208, Holly's brand did a similar performance on Fight Pass with UFC Singapore ratings.
One thing is certain, Even before signing to the UFC Holly Holm and her team has teased of a showdown with Cris Cyborg.
Having previously cited not wanting to fight in Brazil, and needing more time to prepare her body for a transition back to 145lbs as reasons why selected fight dates, and locations didn't work for her in the past, will Holly Holm and her coach accept the Dec. 30th Las Vegas fight date being offered by Cris Cyborg?
What do you think Cyborg Nation? Do your part to make this fight happen by sending your tweets, facebook messages, and Instagram comments to Dana White, Holly Holm, and the UFC!!!