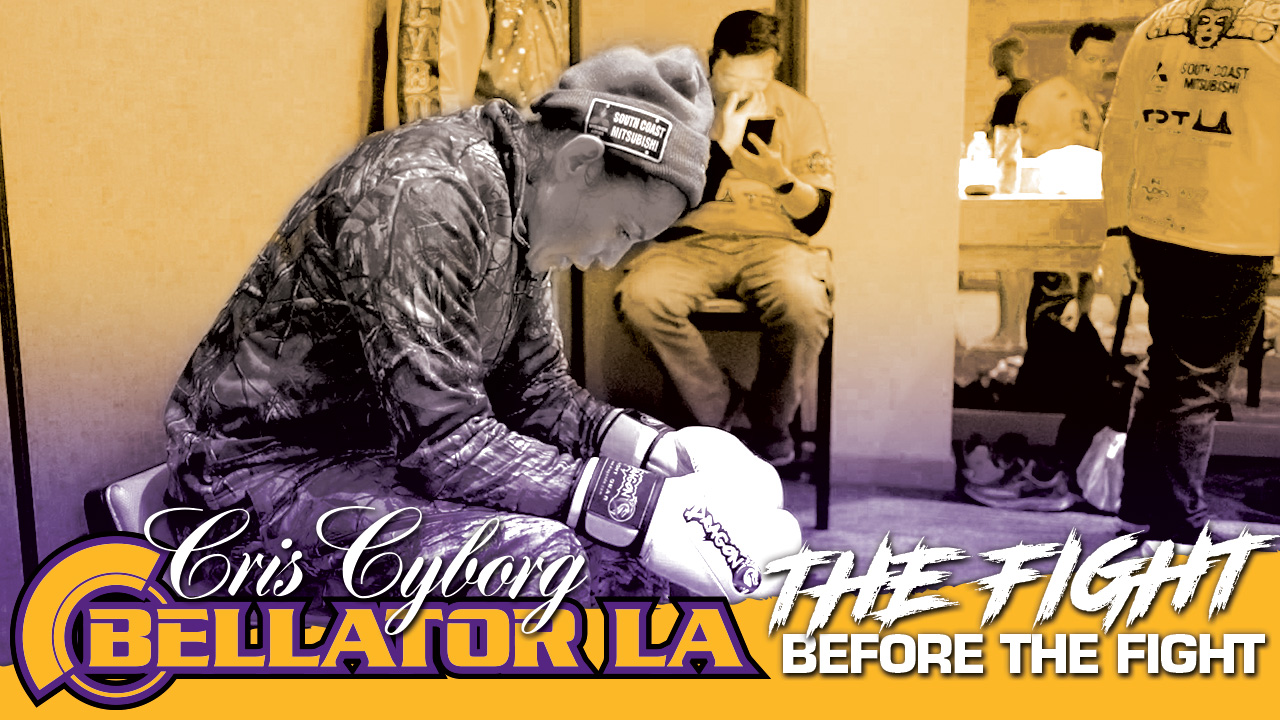 The Fight before The fight, that is what many fighters are talking about when they describe the weight cutting process.  Cyborg who had fought twice in the UFC at 140lbs because the UFC did not have a Female Featherweight division–even though current champion Julia Budd was already with Bellator and on her way to an 8 year reign as undefeated.
In episode 3 Cyborg heads to Paramount for the face-off before enjoying a nice jog in Venice to shed a couple of pounds before eventually starting the weight cut for the official weight ins leading up to Bellator 238 in Los Angeles at The Forum.
Cyborg who will be making her debut at Bellator LA has been a fan favorite here in LA , however not everyone is able to attend live.  Bellator Cyborg Vs Budd is being prodzcasted on DAZN, which is a streaming site.  Fans who purchased UFC 240 know that the cost was almost 60$ for the PPV event, will be thrilled to know a month of DAZN is only 20$ with a year being discounted to 100$ and having GGG, Canelo, and Anthony Joshua fights in addition to all the Bellator MMA Events.  Click Here for more details.