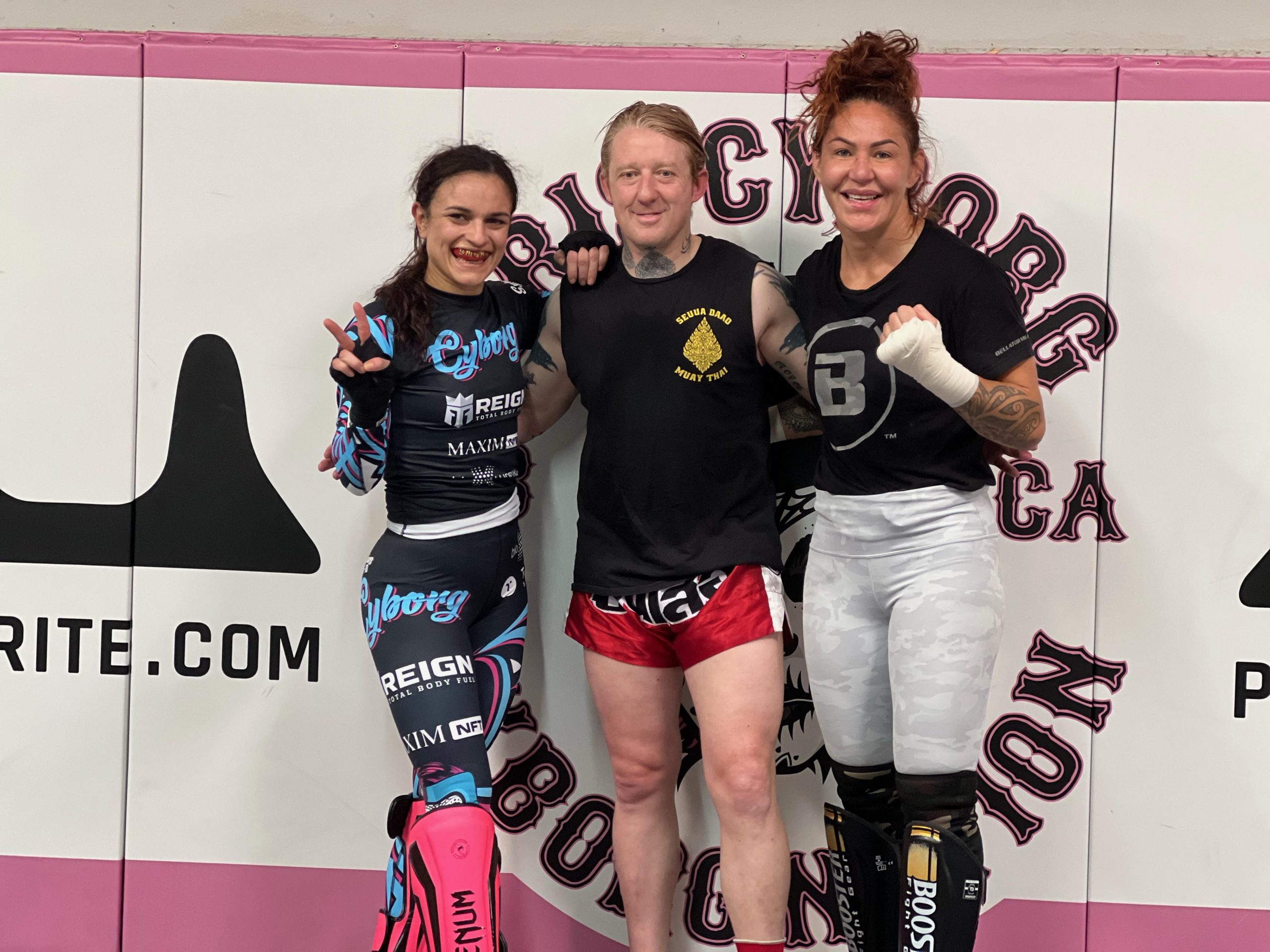 Yesterday Cris had the pleasure of having a super big AEW fighter come to the gym so they could have an inside close match. All Elite Wrestling, commonly abbreviated to AEW, is an American entertainment company and professional wrestling promotion based in Jacksonville, Florida. It is considered the second-largest wrestling promotion in the United States behind WWE. They have some really good wrestlers in there like Thunder Rosa, Britt Baker, Nyla Rose, Brandi Rhodes, and many more girls. The wrestler that showed up was Thunder  Rosa
Melissa Cervantes, known by her ring name Thunder Rosa, is a Mexican-American professional wrestler and MMA fighter signed to All Elite Wrestling. She debuted in 2014 and has also appeared in World Wonder Ring Stardom, Impact Wrestling, and the National Wrestling Alliance. It was known that she met Cyborg yesterday when Cris Cyborg posted a tweet saying that " an AEW star" wanted to have a closed-door match with her. Make that you are following Cris Cyborg on Twitter to know all of the news that is going on. Here is the tweet cyborg posted!
Cris Cyborg is a world MMA champion, today she fights in Bellator however, she is the champion of 3 other corporations like Strikeforce, UFC, and Invicta, which makes her the only Grandslam Champion of the world. Cyborg has a record of 24-2 all of the girls Cyborg has ever had a fault with, have huge names in the fighting and MMA sport and are great athletes like Holly Holm, Amanda Nunes, Julia Budd, Arlene Blencowe, Leslie Smith, Tonya Evinger, and many more girls.
If you want to know more about the grand slam champion Cris Cyborg, her training, her personal life, fight camps, preparation for fights, Cyborg Nation events, PinkBelts,  Cyborg's pets and more follow her on Instagram, Facebook, Tiktok, her Youtube channels which is Cris cyborg. Make sure to stay tuned in all of their social media to know when news comes out. And if you guys want to know more about the Pink Belts and the NC Fights or Cyborg Nation events also go to Macau Cyborg's website and stay tuned