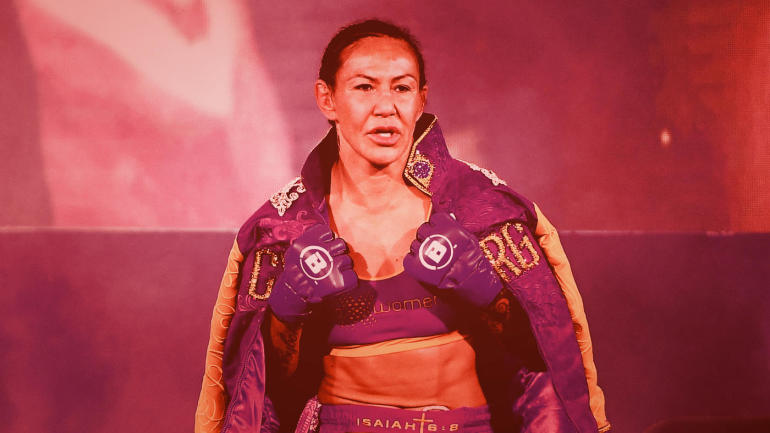 The Awards just keep rolling in for Cris Cyborg as she is declared the Bellator MMA Fighter of The Year for 2020.  Cyborg who went 2-0 during the year defeated Bellator MMA Champion Julia Budd in January, an opponent who had not lost a fight in 8 years of combat.
Following up that performance, Cyborg claimed the MMA Grand Slam Championship by having added the Bellator MMA Featherweight Championship along side her career resume which already included the UFC, Invicta FC, and StrikeForce Featherweight crowns.
Facing 2x World Boxing Champion and #1 ranked Australian female MMA fighter Arlene Blencowe, Cris Cyborg proved to fans that she just continues to improve and evolve as a fighter picking up her first career submission victory in the 2nd round via Rear Neck Choke.  Following her dominate win, Cris Cyborg was promoted to the rank of Brazilian Jiu Jitsu Black Belt under Mestre Rubens Cobrinha Charles.  Picking up the Fighter of The Year award is a special honor for Cris Cyborg as she is reunited with Scott Coker whom she was female fighter of the year in 2009 and 2010 for StrikeForce MMA.