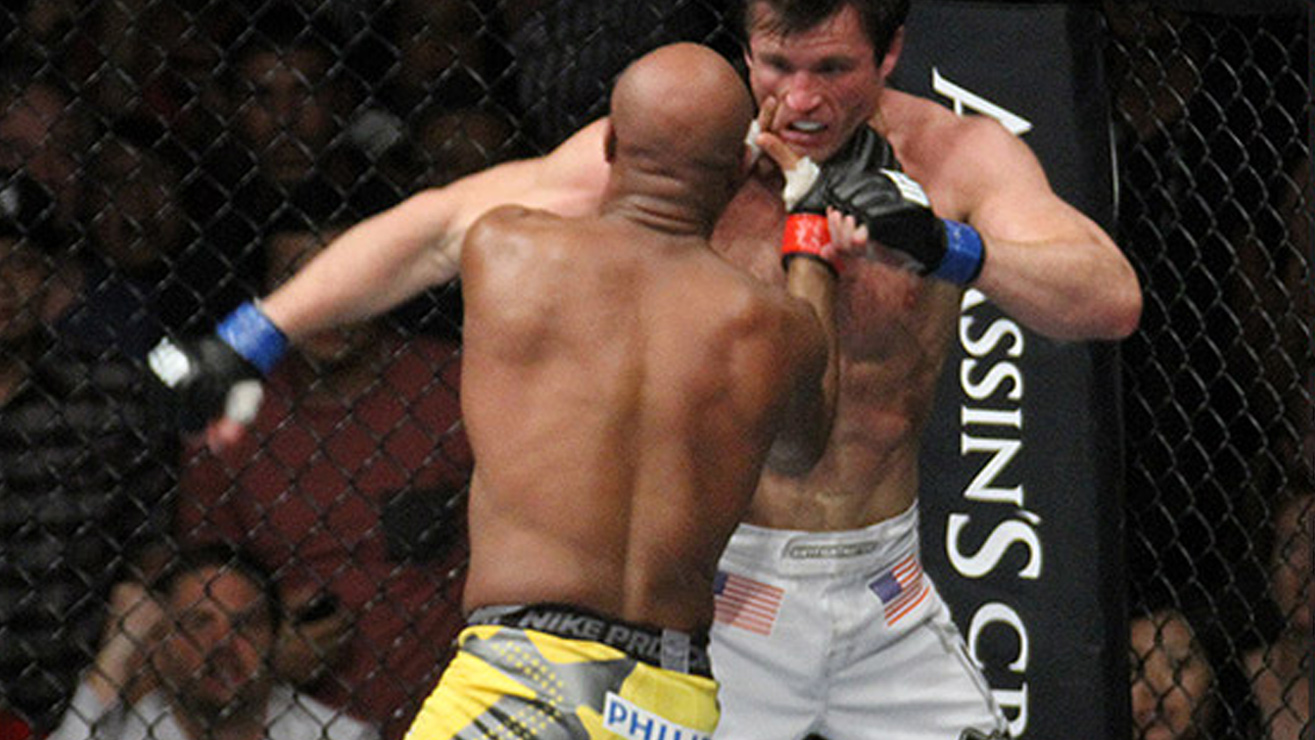 Newly promoted Brazilian Jiu Jits Black Belt Cris Cyborg recently caught up with MMA reporter James Lynch to discuss Anderson Silva's last fight in the UFC.  A Brazilian legend, Anderson Silva is considered the most dominate champion of all time by many fans in Mixed Martial Arts.  Facing Top 10 ranked Light Heavyweight Uriah Hall, Anderson Silva won the first two round on the judges score cards before surviving a late scare at the end of round 3.  Instead of 3 rounds of action being the end of the bout, Dana White and the UFC had Anderson Silva competing in a 5 round main event at 45 years of Age against an opponent nearly 10 years younger who had won 3 of his past 4 and was currently ranked #10 in the UFC LightHeavyweight rankings.  In the 4th round Anderson was stopped by strikes in a competitive fight until the finish.
Following the fight Dana White said he would not like to see Anderson Silva continue fighting, citing his performance against the top 10 opponent in a 5 round fight as the reason.  Speaking to James Lynch Cyborg agreed with White saying that she no longer wanted to see him face elite competition for 5 round fights, instead suggesting Anderson Silva enter a new stage of his career if he is still wanting to compete for his fans, where he will be showcased in 'legend' superfights.  With Mike Tyson getting set to return against Roy Jones, it leads many fans to wonder could we see Anderson Silva continue fighting outside the UFC?
Cyborg who made her UFC debut at UFC 198 in Curitiba Brazil in front of 45,000 fans reminded fans that Anderson Silva was actually suppose to compete that same night against Uriah Hall, an opponent the UFC matched him up against almost 4 years after the original bout was canceled.  Cyborg said she would love to return to Curitiba Brazil with Bellator MMA and then mentioned she would be excited to share the card with Anderson Silva Vs Chael Sonnen 3.  What do you think Cyborg Nation, Could we see Anderson Silva against Chael Sonnen one last time?  Would Chael Sonnen be willing to fight Anderson Silva in his hometown of Curitiba Brazil?