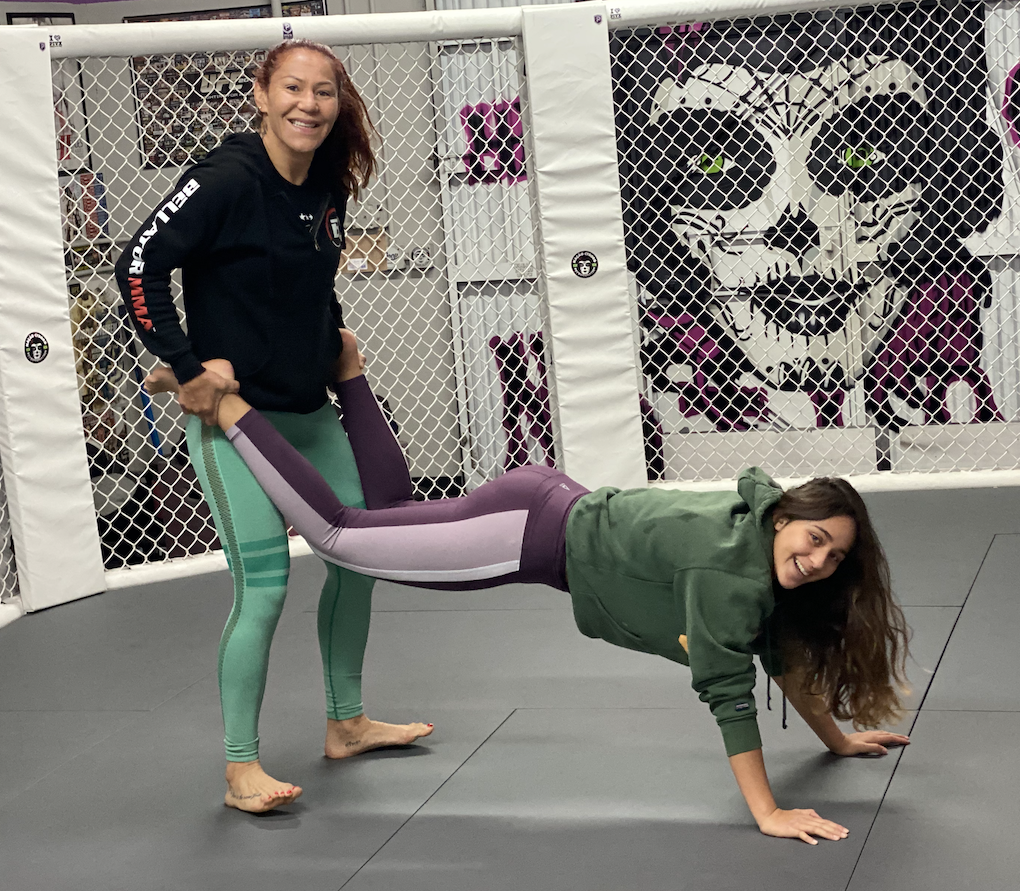 Cris Cyborg and her daughter Gabby are continuing their At Home workout series on YouTube Live every Thursday at 10am during this quarantine period in California.  The workouts are a "work at your own pace" instead of a certain number of reputations giving everyone the ability to participate regardless if you complete 1 repetition or 20 during the allotted training period.  Mother Daughter exercise for fitness, weight loss, and mental health.
Cris Cyborg a 2x IBJJF World Champion in the Kimono is a Brown Belt in Brazilian Jiu Jitsu and the only MMA fighter in the history of Ultimate Fighting to win every professional championship in their weight category, a feat she accomplished by becoming the Bellator MMA, UFC, Invicta FC, and Strikeforce world champion at the 145lbs Featherweight category.
Join Cyborg every Thursday until the end of the quarantine period for a 'weekly workout' with the champion Cris Cyborg and her 14 year old Daughter Gabby Justino.  Subscribe to the channel with notifications and you will receive details before every workout making it simple and easy to join with the training session.