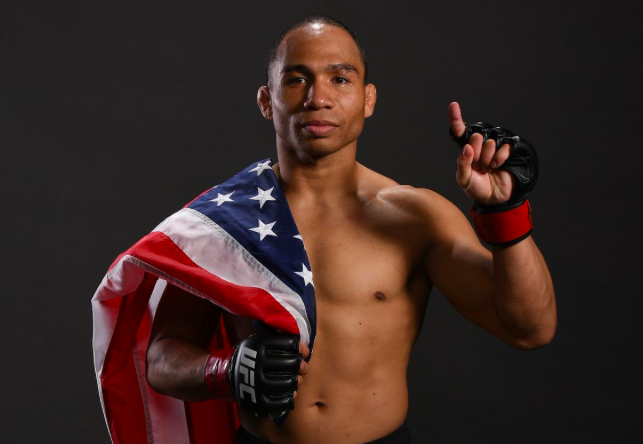 John Dodson is one of the most exciting MMA fighters in the entire sport, and with a 9-4 record inside the octagon he has proven himself one of the top fighters in the flyweight division.  20-9 overall as a professional the Ultimate Fighter Champion has gone 0-2 against Flyweight champion Demetrius Johnson, however with a win over Pedro Munhoz at UFC 222 he has established himself as one of the top contenders to fight for the belt again.
Following his victory at UFC 222, the same night Cris Cyborg fought Yana Kunitskaya, Dodson let it be known that he was going to explore all the possibilities for him to fight.  Free to check the market, Dodson took his time to explore where the best opportunities for his career remained.  Dodson who has wins over Tim Elliott and TJ Dillashaw is in top contention for a title shot.
With news that Dodson has resigned with the UFC, we expect a bout announcement soon.  Dodson is an exciting fighter with fast hands and explosive wrestling that compliment his submission grappling abilities.  Since losing the rematch at 125 to Mightmouse Dodson has moved up to Bantamweight where each of his last 5 fights have taken place.