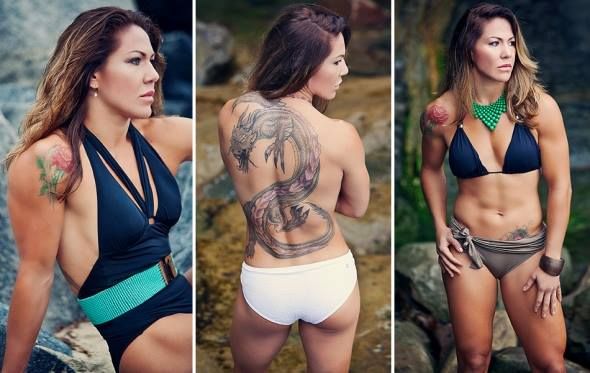 If you haven't been following the verified Youtube Channel of Cris Cyborg, then you have been missing the weekly episodes of The Catch Up with one of Canada's top MMA reporters James Lynch teaming up with Cris Cyborg to talk the latest in news, sports, and more updating Cyborg Nation each week on the important things surrounding the sport and Cris Cyborg.
One fun aspect of the weekly program with the Portuguese phrase of the week where James Lynch will ask Cris Cyborg a different phrase in Portuguese which she then explains to him.  It is a fun part of the segment which highlights Cris Cyborg's bilingualism as she tries her best to conduct the weekly interview in English. To make sure you never miss an episode subscribe with notifications here.
Cris Cyborg a Brazilian Jiu Jitsu Black Belt is the only Grand Slam Champion in the sport of Mixed Martial Arts, a feat she earned by winning every significant world championship in her weight class including Strikeforce, Invicta, UFC, and Bellator MMA Gold at the female 145lbs Featherweight division.