-Kal Schwartz defeated Kay Hansen by TKO (Strikes, Round 2, 4:27)
Kal Schwartz picked up a bloody win over Kay Hansen at Invicta FC 28 this weekend.  Schwartz who got her 2nd win in her professional career opened up a series of cuts on Kay Hansen that caused an incredible amount of blood. Check out the video to see the series of standing elbows that were followed with a HUGE suplex slam.
Schwartz is a 28 year old marine corps veteran, might have been a bit of a difficult matchup in hind site for the 18 year old Kay Hansen, who was previously 1-0 heading into this fight. Schwartz is now 2-1 in her MMA career as a professional with a win over former GLORY Champion Tiffany Van Soest in her MMA debut.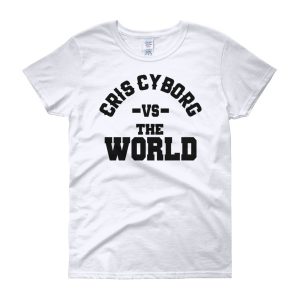 Kay Hansen a Brazilian Jiu Jitsu Purple Belt has a bright future, and will surely grow from this experience, however this is one of the worst cuts we have ever seen in a female fight here at CrisCyborg.Com. Have you ever seen a bloodier female MMA fight?  If so post the fight in the comments section below
Kal Schwartz vs Kay Hansen #InvictaFC28 with Elbow pic.twitter.com/HK5PkjhRpJ

— Zombie Prophet (@ZPGIFs) March 25, 2018

If you are looking to start off the summer right, get started with my functional meal and diet plans.  Working together with the creators of the Better Human App we have developed an easy and convenient shopping list and meal plan that will help you reach your micro and macro intake needs.  To get your hands on the plans, click here!