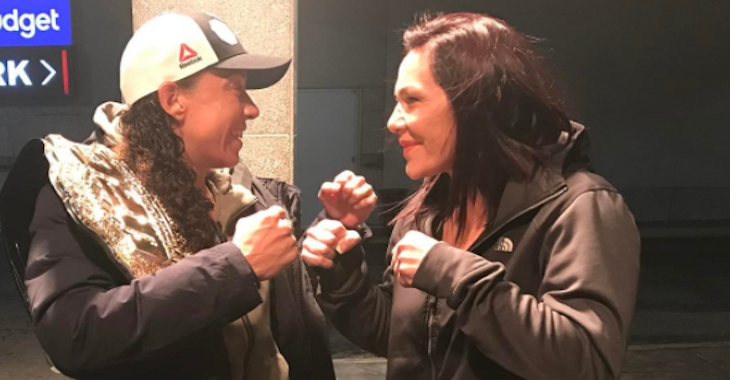 When the UFC first started the Featherweight Division at the beginning for 2017 fans witnessed not Cris Cyborg fighting for the belt, but Holly Holm and Muay Thai legend Germaine De Randamie facing off for the inaugural belt in Brooklyn New York at UFC 208.  Following a competitive 5 round fight which many fans felt Holly Holm had won, GDR was declared the winner of the first ever UFC Featherweight Championship.
While both GDR and Holly Holm initially attempted to make an immediate rematch happen, fans quickly began asking that Cris Cyborg, who had been cleared of ANY wrongdoings by USADA be next in line to challenge for the belt.  While negotiations were on going, GDR issued a statement regarding a hand injury as the reason she was unable to compete.  Evenutally however, GDR vacated her world title, leaving the UFC once again without a World Champion at 145lbs.
While GDR sat on the sidelines waiting for surgery and to recover, Cris Cyborg went on to face Tonya Evinger for the vacant 145lbs world title of the UFC.  In Cris's first title fight fans were asking for Cyborg to face Australian standout Megan Anderson, however due to ongoing personal problems she was not available.
Moving forward Cyborg faced once Bantamweight Champion, and former Featherweight Contender Holly Holm at UFC 219, scoring a big PPV success for the year of 2017, reportedly ending as the years 3rd most purchased pay per view for the UFC.
Immediately after UFC 219 Dana White speculated that Cris Cyborg could be facing Amanda Nunes in a superfight, despite the fact Amanda has not fought at 145lbs in half a decade, and has a career defeat by TKO to Alexis Davis at that weight class.  Recently Amanda Nunes has experienced greater success at 135lbs however, picking up 2 straight wins since capturing the belt against Miesha Tate and Ronda Rousey however  haven't proven her name at the box office, as her last title defense against newly announced 125lbs contender Valentina Shevchenko struggled to pass 100,000PPV buys.
By comparison, Germaine De Randamie's speculated 210,000PPV buys almost doubled the initial reports of Nunes Vs. Shevchenko.
When recently asked about facing Amanda Nunes, Cyborg had this to say, "I have no problem facing Amanda Nunes, however a win over her does nothing to build the featherweight division or to build my own legacy."  When asked if she would be willing to face Amanda Nunes, even though she was a Brazilian, Cris went on to say, "Of Course, I have no problem fighting Amanda if that is the fight she wants.  I will honor my responsibilities to the sport first, and after if there is still demand for a fight against Amanda Nunes me and my management team will sit and discuss those options".
Fact! @IronLadyMMA sold 2x's as many PPV's as @Amanda_Leoa last Fight! Imagine Cyborg Vs. GDR in Brazi instead of Brasil vs Brasil in rio. https://t.co/i7RZDViluC

— #CyborgNation (@criscyborg) January 9, 2018
While saying you want to fight Germaine De Randamie, and actually getting her to step into the octagon are completely different things, Cyborg said that if GDR was unwilling to return to 145lbs for the fight, her preference is still to face a true 145lbs featherweight who has a win in the division during the  last year.
While Featherweight has been considered thin by many MMA reporters, there are several fighters who have recently started positioning their names for a potential matchup against Cris Cyborg.  Some of the other Featherweights to call out Cyborg since UFC 219 include;
#1 light weight in the world Cindy Dandois, with wins over Megan Anderson, Jorina Baars, Marloes Coenen, Jessamyn Duke, and Daria Ibragimova Cindy already had an impressive resume before adding her recent win over King Reina in Japan to her record.  Now ranked #1 in the world at 155lbs, all 3 of Cindy's losses came at 135lbs, including her most recent loss to Alexis Davis by decision, a girl who has a TKO win over Amanda Nunes at 145lbs.
Jozette Cotton is one of the most powerful up and coming female fighters in the world and with her impressive 8-1 record she already owns 3 KO's.  A Bellator MMA Veteran Cotton has shown her ring savvy presence showcasing her skills to pick up 3 or her wins by decision.  Already a champion, Cotton feels she is ready to step onto the bigger stage.
Megan Anderson a former Invicta FC Featherweight Champion is a TRUE 145lbs female fighter.  over 6 foot tall she starts her camps at 180lbs and is too large of a female to ever safely make the bantamweight limits of 135lbs.  Still handling personal issues, it is unsure when Megan Anderson will be able to fight next.
Pam Sorenson has a professional record of 7 wins and only 2 losses with both losses coming by way of a split decision.  A well rounded fighter Pam has competed in grappling, kickboxing, and MMA.  Wins over UFC Champion Nicco Montano, in addition to tough veteran fighter jan Finney help highlight a resume that already included big wins over Brenda Gonzales and Helena Kolesnyk.
Ediane Gomes is a fighter who has said that her biggest struggles inside the cage came at 135lbs due to the difficulty of making the weight.  A Brazilian Jiu Jitsu Black Belt Ediane Gomes has an impressive 11-4 record with wins over Pam Sorenson, Leslie Smith, Hiroko Yamanaka, and India Ana Marie
Who would you like to see Cris Cyborg defend her title against next?  Do you think it is important that the UFC brings in an actual 145lbs female fighter to face Cris Cyborg next?  It has been over a year since the UFC has had their first fight at 145lbs and only Cris Cyborg, Germaine De Randamie, and Holly Holm have fought at that weight.
Do you think we will eventually see more female fighters chose to stay at 145lbs instead of cutting weight to Bantamweight? Could we see fighters like Amanda Nunes and Cat Zingano possibly rematch one day at a higher weight? SOUND OFF CYBORG NATION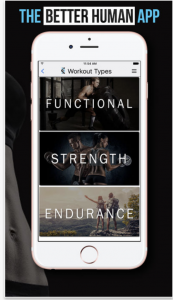 If you are not using the BETTER HUMAN APP as you are trying to reach your 2018 New Years fitness goals, make sure you download the APP.  Get the premium access and use the discount code: CYBORG to save.  BHA is the easiest most effective way to manage your micro and macro nutrients while storing workout details and fitness planning all in the same place!  Do yourself a favor a get started on your path to fitness success TODAY by  downloading for the Iphone HERE and if you are an ANDROID user HERE.