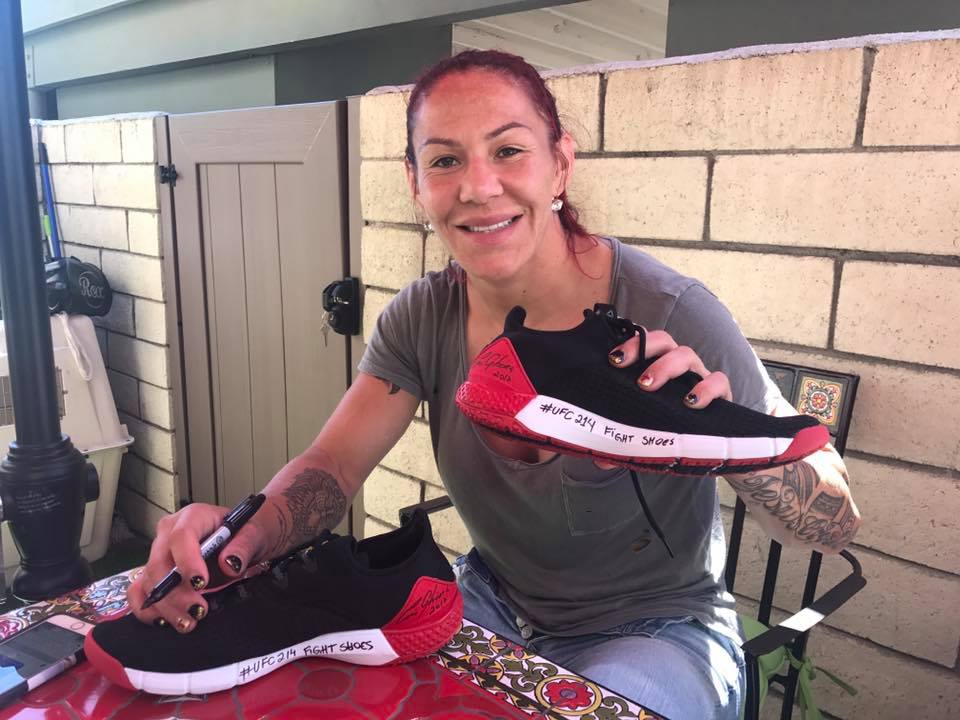 Help Animals in Need and Own one of the coolest sports collectables any UFC fan can own!! If you are a sports memorabilia collector there are not many opportunities to own a rare collectable like this! The REEBOK sponsored shoes that Cris Cyborg wore for UFC 214 as she walked into the stadium for the fight are currently on ebay with a percentage of proceeds being donated to the Animals Friends Rescue project located in Pacific Grove, CA which is dedicated to finding good permanent homes for stray and abandoned, injured and abused cats, dogs, and rabbits from the shelters.   AFRP relies on support from the community to rescue, transport and adopt over 1,600 homeles cats, dogs, and rabbits each year.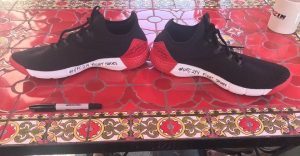 The shoes are an amazing collectable that would look good in any sports collection.  Display these shoes in an office, at the gym, in a restaurant or bar, and show all of your friends you are the biggest Cris Cyborg, UFC fan they know!  These shoes are museum quality and will forever be known as the shoes she wore when she first won the UFC Featherweight belt in Anaheim California at UFC 214
The shoes from UFC 198 are currently on display at Rivolis Bar and Grill in Howell NJ, while CYBORG NATION leader @80Mercy owns her UFC FN 95 Reebok shoes.  Who will win the shoes she won the belt with?  To make your bid or the follow the Ebay Auction click here!