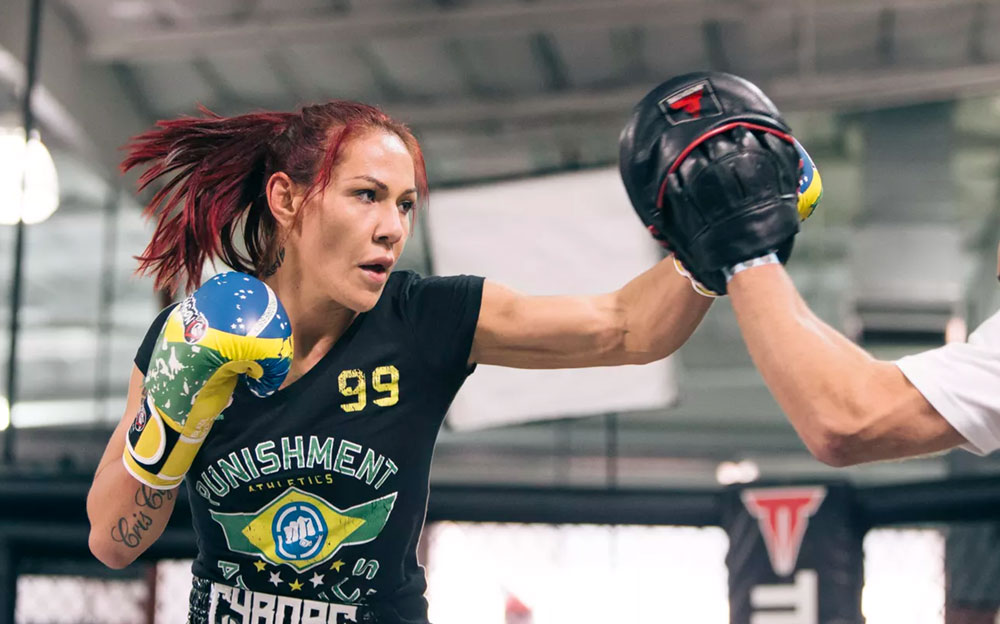 It is hard to believe that I am 4 weeks away from my fight May 14th inside the 53,000 seat Arena da Baixada Stadium in my hometown of Curitiba Brazil for UFC 198!  As many of you know this fight will take place at 140lbs.
This is a special fight for me for many reasons.  It will be my first fight in the UFC, and my first fight in Brazil after more than a Decade fighting in the USA.  I am excited for the opportunity to represent the training my team of coaches have organized, and I am excited to put the performance of a lifetime into the Octagon when I finally get my chance to show the UFC fans my talents!
I am very fortunate to have a great team of supporters around me and have several companies that deserve recognition for helping support #TeamCyborg as we prepare for our UFC debut at UFC 198.  While this is my first time on the UFC platform, these companies have supported me and are willing to continue supporting me wherever I compete.  It has been a great experience seeing the support of my sponsors as we continue to find innovative platforms to introduce their brand to the audience of loyal Cris Cyborg fans!
Take a few minutes to show your support for those who support the sport!  Below are a list of official companies that are part of Cris Cyborg's UFC 198 debut.
Visit my friends at South Coast Mitsubishi I love to drive their cars!
Time to train harder with Elevation Training Mask
The coolest Balance board in the game, Rev Balance Boost your skills!
The Official HELLO SOCK SMALL THINGS MAKE A DIFFERENCE!
Prime Espartos leading combat training
Revitalization of my mind and body with Valky Recovery
Brazil's Leading Vegan supplements Natural Science
The best place to get your Comic Book fix Samurai Bear Collectables
Never give up, realize you can achieve your goals with inspiration by Never tap @NevertapCanada
Product every girl needs in their life with the tips to use it Makeup Artist Kat Carollo
Hawaii's favorite startup MMA lifestyle brand GET COCKY!
Treatment:Dr Ringdahl ,Dr Eli Samba, Dr. Chueh, Fisio Pro 1, Float Therapy Spa, HB Cryorehab,Linnus Institute
Canil Gabriela Bueno
RVCA supporting the lifestyle
HYKSO The secret to boxing technology that no one is telling you. (use discount code: TEAMCYBORG for 10% off Pre Orders)
Women Empowering Women with PinkBelt Fitness, Fitness VT and Reebok.
Visit the premier WMMA Organization in the world and learn about a few of their fighters too! Invicta FC (check out Tonya Evinger May 7th in the OC)
**Sponsorship is closing soon** Companies interested in discovering exactly how Cris Cyborg can help You reach your target market audience are encouraged to email
for more information.  Companies Interested in Sponsorship have until Monday April 25th to start the Approval process.
Continue to follow my Instagram and Twitter @CrisCyborg to see exactly how my sponsors are helping me prepare for my UFC 198 fight!
To everyone who has bought their tickets or planning to support the PPV. Thank you! I am excited to put on a performance of the night, this is the chance of my career!  Thank you to everyone who supported the #CyborgNoUFCBrasil #CyborgToUFCBrazil campaign.  The winner of my UFC Tix was Bianca of @Muaythaiparamulheres Congratulations on winning your two tixs to UFC 198! You guys have done your job, now it is time for me to do mine! Porrada!
https://www.youtube.com/watch?v=tvFyHW6W56M