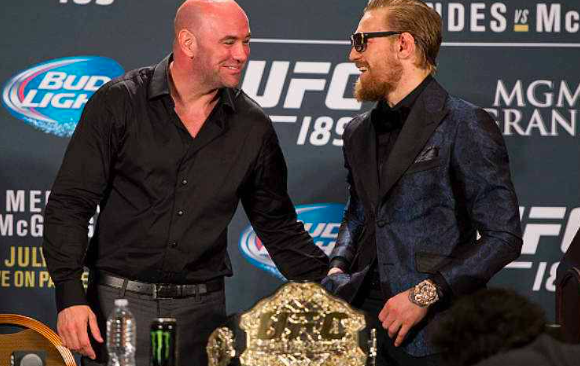 When news first broke that Tony Ferguson was injured and that it wasn't an April Fool's joke and he was going to be removed from the UFC 223 main event against Khabib Nurmagoemdov fans were hoping that Conor McGregor would be named as a replacement on short notice, especially after all of his suggestive social media posts implying he was training in case the opportunity presented itself.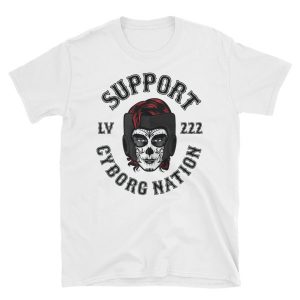 Speaking to ESPN's Brett Okamaoto after news was made public that Ferguson was out, Dana explains why Conor wasn't an option for UFC 2223.  According to Dana, Conor isn't the type of fighter you want to give short notice promotion to.  McGregor is being rumored for a September return.
Dana went on to say "I don't think Conor McGregor could make the weight on 6 days notice, that's a tough cut for him. Conor isn't exactly the guy that I want to throw in as a late replacement fighter. He's the guy that I want to make a fight with, have the right amount of time to promote the fight, have the fight in the right place, so I'm not interested in asking Conor to take the fight."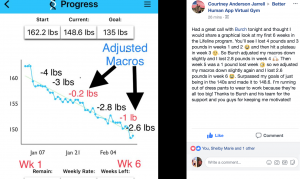 Cyborg Nation Eat To WinIf you are looking to start off the summer right, get started with my functional meal and diet plans. Working together with the creators of the Better Human App we have developed an easy and convenient shopping list and meal plan that will help you reach your micro and macro intake needs. To get your hands on the plans, click here!