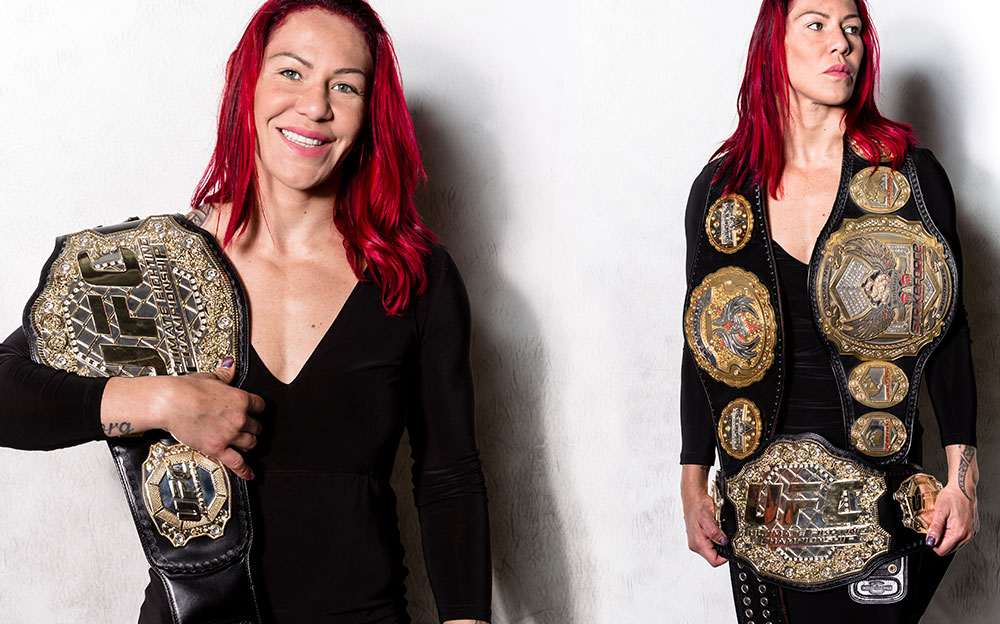 Cris Cyborg has proved a lot over the duration of her 12+ year career in the sport of Mixed Martial Arts, MMA.  Now UFC 145lbs Champion, Cris Cyborg is the only female fighter to capture 3 major promotional world titles in the same class.  Having been undefeated for over a dozen years, Cyborg has captured the Strikeforce, Invicta FC, and UFC Championship belts.
A Brazilian Jiu Jitsu Brown Belt, Cyborg is a 2x IBJJF World's Champion in the Kimono competing in the purple belt Gi divisions.  A complete fighter, Cyborg has not only participated in Brazilian Jiu Jitsu BJJ and MMA, she has fought at the highest level in Muay Thai with her only defeat coming by a decision to the pound for pound best Jorina Baars in Muay Thai.
Rumored to be fighting Holly Holm Dec. 30th at UFC 219, Cyborg has an opportunity to face the woman who KO'd Ronda Rousey first.  Would you like to see Cyborg defend her belt against Holly Holm New Years Weekend in Las Vegas?  Get on your Facebook, Instagram, and Twitter and message Holly, Dana, and the UFC to let them know this is the main event you want for your 2017 year end show!
While speaking to American Latino TV, Cyborg went on to say that she does the best that she can in the cage, to prove that women can do the same type of fights the men can.  Cyborg went on to explain that her fighting style is the reason why people say she fights like a man, because she is aggressive, technical, and skilled.
Cyborg also went on to mention that she is interested in making a boxing fight, however her main focus right now is defending the UFC Belt as many times as she can.
If you like the Cris Cyborg Vs. The World CYBORG NATION shirt Cris is wearing in the Interview with American Latino TV, you can order yours with FREE WORLD WIDE SHIPPING via Amazon!  Pick up your CYBORG NATION Shirt now and wear it December 30th as Cris Cyborg is expected to step into the cage inside the Tmobile Arena in Las Vegas for UFC 219. ORDER YOUR SHIRT HERE!