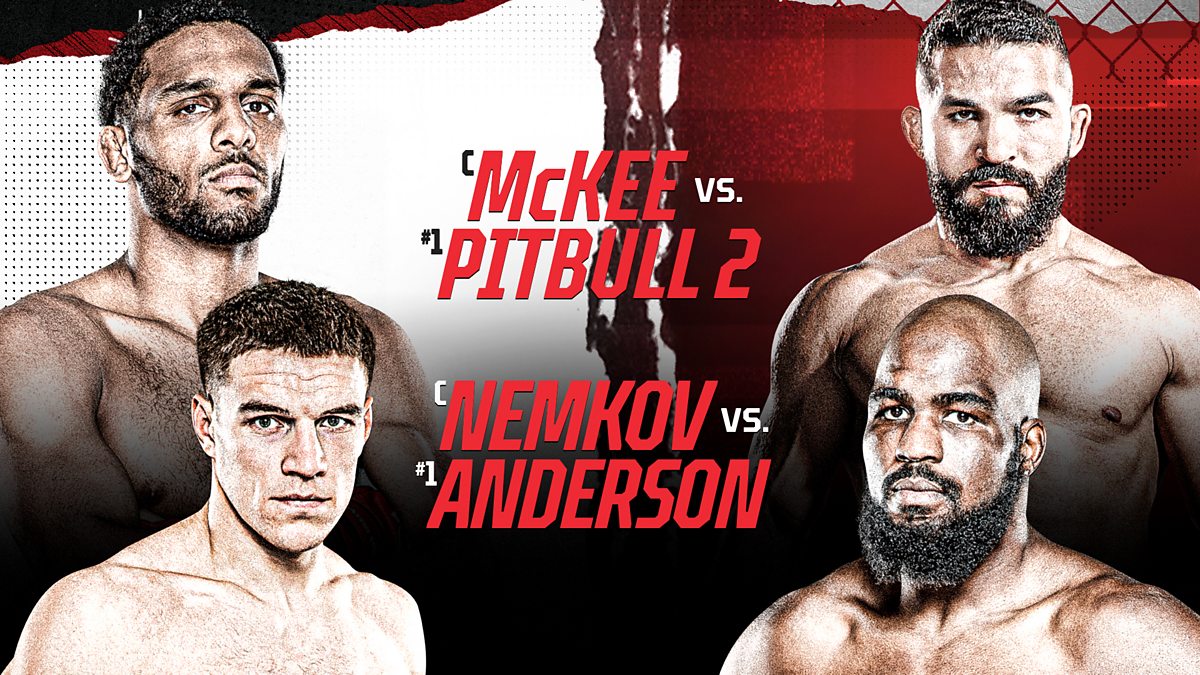 Fans in San Jose are in for a treat at Bellator MMA's own home grown star AJ Mckee looks to defend his Bellator MMA Featherweight Championship belt after having defeated Patricio Pitbull Freire by first round ref stoppage.  Patricio Pitbull who has a record of 32-5 is 5-1 in rematches during his career while the undefeated phenom AJ Mckee at 18-0 will be having his first rematch after defeating Pitbull to win a million dollar cash prize and claim the tournament championship.
Alongside the Main Event of AJ Mckee is the CoMain featuring the conclusion of the Bellator LHW Grand Prix as Corey Anderson looks to defeat current champion Vadim Nemkov in the finals.  Anderson who is 16-5 holds a dominate decision win over the UFC Light Heavyweight Champion and came to Bellator MMA as a free agent will be looking to cash the 1 million dollar prize.
The fight card also featured Aaron Pico as he battles the 9-1 Adli Edwards who accepted the fight on short notice, other headline names include Tim Johnson Vs Linton Vassell, Heavyweight sensation Tyrell Fortune against UFC vet Rakim Cleveland, D. Yaghimuradov against former Strikeforce champion Rafael Carvalo, Muay Thai standout Gaston Bolanos, Kyle Crutchmer, Bobby Seronio and Rhalan Gracie looks for his first professional win in MMA.
After the prelims be sure to switch to Bellator MMA on Showtime Sports, and set your DVR now to record Bellator 279 as Cris Cyborg gets set to battle Arlene Blencowe Saturday April 23rd live from Honolulu Hawaii.  If you have not already picked up your Cris Cyborg #CyborgNation fan store, be sure to visit the shop online and order now!