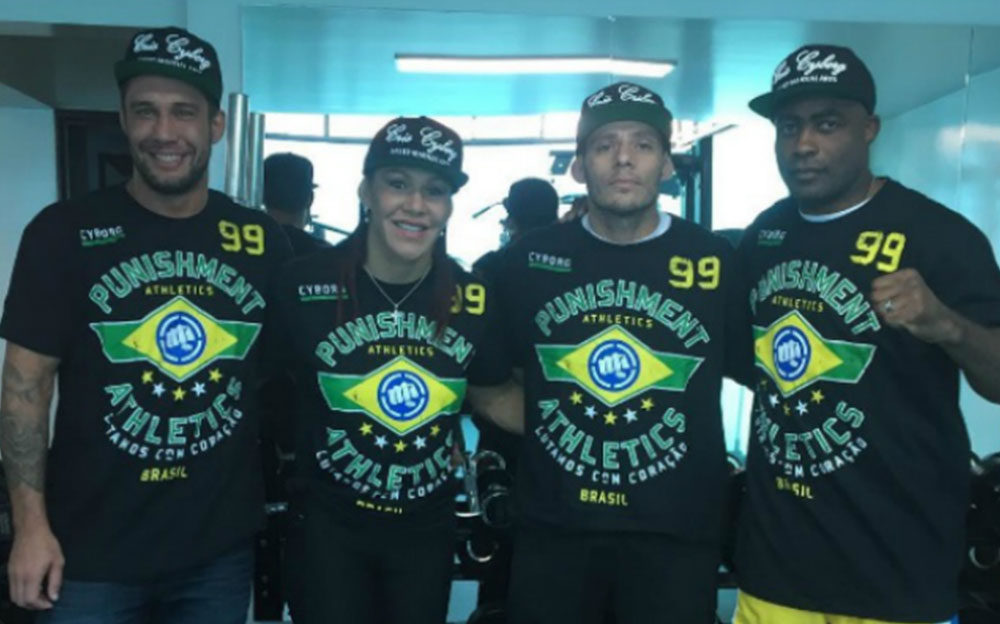 Fighting didn't fall far from the tree in the Cyborg family.
Despite being the older brother, Rafael "The Jackal" Justino is proving to be an up and coming prospect fighting out of Curitiba by way of Colombo Brazil. At age 35 the Chute Boxe Black Belt just picked up his first international win beating David Parreno in the main event of the Peru Extremo- International Peru Fighting Championship event.
Rafael Justino accepted David Parreno as a last minute replacement when his original opponent from Paraguay declined to fight. The win was a great step forward for Rafael who in his last fight almost 2 years ago faced Kleverson Bracin in an bout that ended as a No Contest due to an accidental eye poke. The victory in Peru brings Rafael Justino's pro MMA record up to 2 wins, 1 loss, and 1 No Contest.
Rafael who runs The Rock training facility in Colombo Brazil with his sister Cris Cyborg is expected to return back to Brazil ahead of an upcoming fight in the USA. A Brazilian Jiu Jitsu Purple Belt, Rafael is well trained in Chute Boxe Muay Thai, and BJJ Brazilian Jiu Jitsu. The victory against David Parreno camp just :33 seconds into the first round by way of TKO as Jackal was able to catch a kick and secure initial ground and pound until the ref was able to stop the event.
Originally scheduled to take place during the International fitness festival, conflict with sanctioning bodies led to the relocation of the events, despite the unfortunate change of venue, the rest of the event was a success highlighted by Cris Cyborg and Ray Elbe giving a 2 hour Muay Thai seminar at the Peru Muay Thai federation headquarters in Lima Peru.