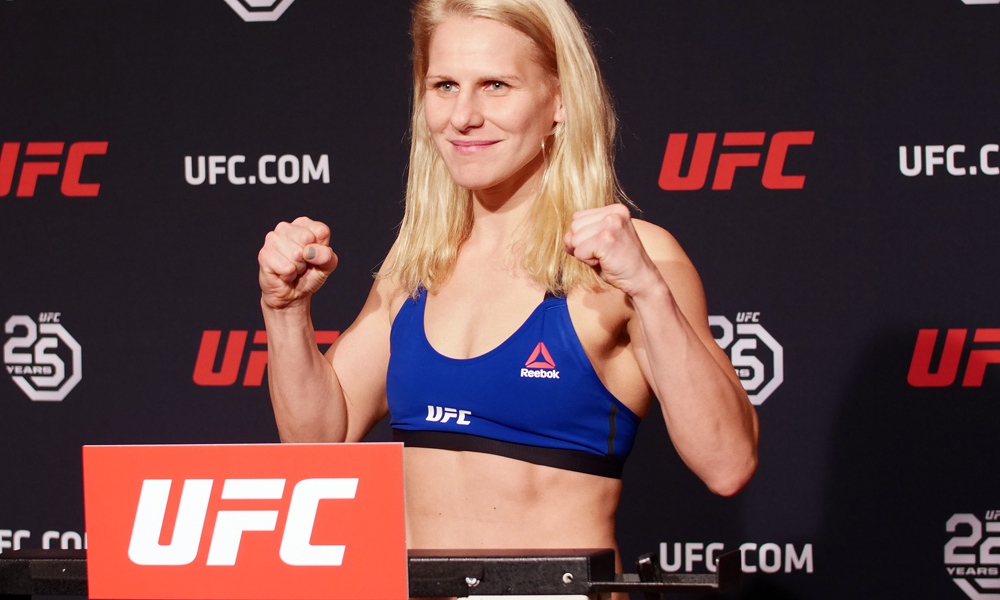 The new fighter that is now signed with Bellator is a big friend of ours, Justine Kish a seven-time UFc competitor who just signed a multi-fight deal with Bellator MMA. If you do not know who Justine is, Svetlana Nasibulina, known by her ring name Justine Kish is an American-Russian MMA professional fighter that competes in the Flyweight division of Bellator MMA. She is a professional since 2010, she has fought in the UFC before and is now signed to Bellator for a new opportunity and more fights. Kish has a record of 7-4 and has fought some great fighters before like Nina Nunes, Tracy Cortez, Sabina Mazo, and more. Kish has fought Muay Thai for 10 years and she has also won 18 matches and a World Muaythai Council championship belt during that period of time. 
Justine Kish is part of the Cyborg Nation family and is a huge part of Cris Cyborg's camp since she has been helping Cris in her last couple of camps and last fights training. Justine is a great fighter and has huge experience with Muay Thai since she had so many fights before. This opportunity should be really good for Kish since she has not fought since the beginning of 2021 and lost against Tracy Cortez by split decision. That was Justine's last fight in the Ultimate Fighting Championship. 
Justine's next fight is probably going to be about in a couple of months and it should be a very exciting fight since Justine has a unique style of fighting and not many girls in her division have the power, strength, and cardio that she has. Justine is a really high-level Muay Thai fighter with really good punches, kicks, knees, and elbows in her division, however, she lacks some of the jiu-jitsu and wrestling that some of the girls in the division have. Due to all of that, you should be tuned in to her next fights to see what is going to be going on in the division, if she is going to do better than she did on UFC, and how she is now going to be stirring some things up on the Bellator MMA event.