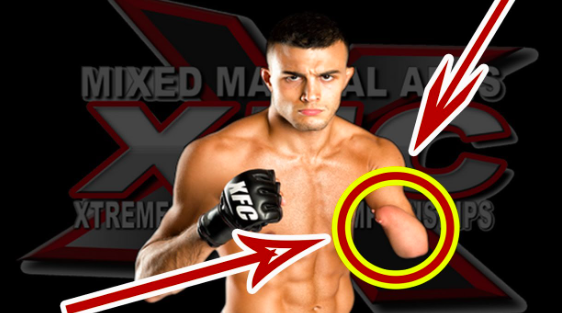 Last Week fan favorite Nick Newell made his return to MMA fighting with a win at LFA 35 against Sonny Luque. Newell who was born with only one hand, is missing his left hand just past his elbow.
Looking to make one last run and to get into the UFC, Nick Newell returned to the cage for the first time since 2015, and while his only defeat inside the cage has come to highlight reel Justin Gaetheje, Dana didn't seem too receptive about the idea of signing him to the promotion.
To quote Dana White, "It is hard to fight here with two arms, it' tough there's guys that we bring in that are considered top guy on TUF that don't ever really pan out and make it. Will the state of Nevada let him fight? Will the state of California let him fight? Maybe we can get away with that in some of these other states. I don't know, fighting with one arm is just craziness to me."
Newell made it a point to call out to the UFC and Dana White following his impressive win.  What do you think Cyborg Nation? Would you like to see the former World Series of Fighting athlete signed to the UFC?

If you are looking to start off the summer right, get started with my functional meal and diet plans.  Working together with the creators of the Better Human App we have developed an easy and convenient shopping list and meal plan that will help you reach your micro and macro intake needs.  To get your hands on the plans, click here!