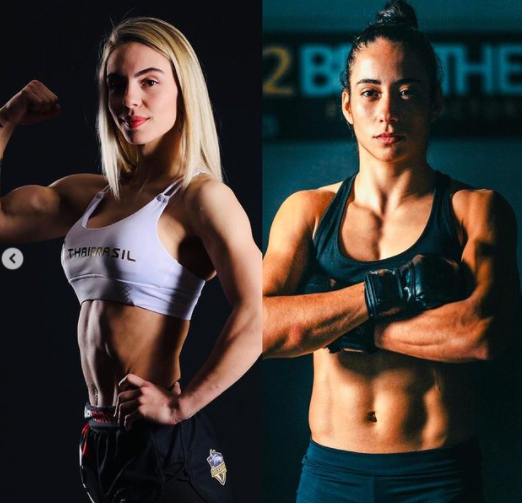 This week the champion Cris Cyborg is going to be the interviewer for the NC Fights 10 event that is going to be ocurring on October 2nd in Brazil. The lives with the opponents are going to be happening tomorrow at 3pm in the United States California time and at 7pm in Brazil. Cris Cyborg is a world MMA champion, today fighting in Bellator. Cris Cyborg has 4 different belts including  a Bellator, UFC, Invicta and Strikeforce belt.  Cyborg was born in Curitba, Brazil and now lives in Huntington Beach, California. Cris started to get involved in sports when she was around 15, she started with Handball and one day a MMA coach from a well known gym in Brazil named Chute Boxe saw her training  and asked her to participate in one of the practices, she did and ended up falling in love with it. Cris Cyborg has a passion for animals and is the owner of Two dogs, a Bengal cat, a mini pig,  a Maine Coon and multiple Fish & Birds at Cyborg's zoo. Cris Cyborg has the event Nacao Cyborg or Cyborg Nation also known as NC Fights in Brazil with her brother Rafael Venancio Justino also known as Rafael Jackal. 

In this edition of the event, 10, there are only going to be females fighting due to the October Pink and how the event wants to support all the women women that are sick, that have cancer, that were sexually abused etc. In this event we are going to be having some really big fights including Lili Ferreira vs Aline Pires, Nicolle Caliari vs. Bruna Brasil, Thanya Trator vs. Claudia Leite, Mayara Thais Cangaceira vs. Maria Ribeiro, Carol Kerr vs. Leydi Dai, Stefane Lopes vs. Kathylen Rothemburg.
If you want to watch the fights on October 2nd go to the Nacao Cyborg or Cyborg Nation website and Youtube. Also go follow Cris on her social media for instance Tik TOK, Instagram, Facebook and Twitter. And if you want to be part of the next NC Fights sign up at the website Nacao Cyborg website, its simple, just fill in the form with your info and you can get in the event.