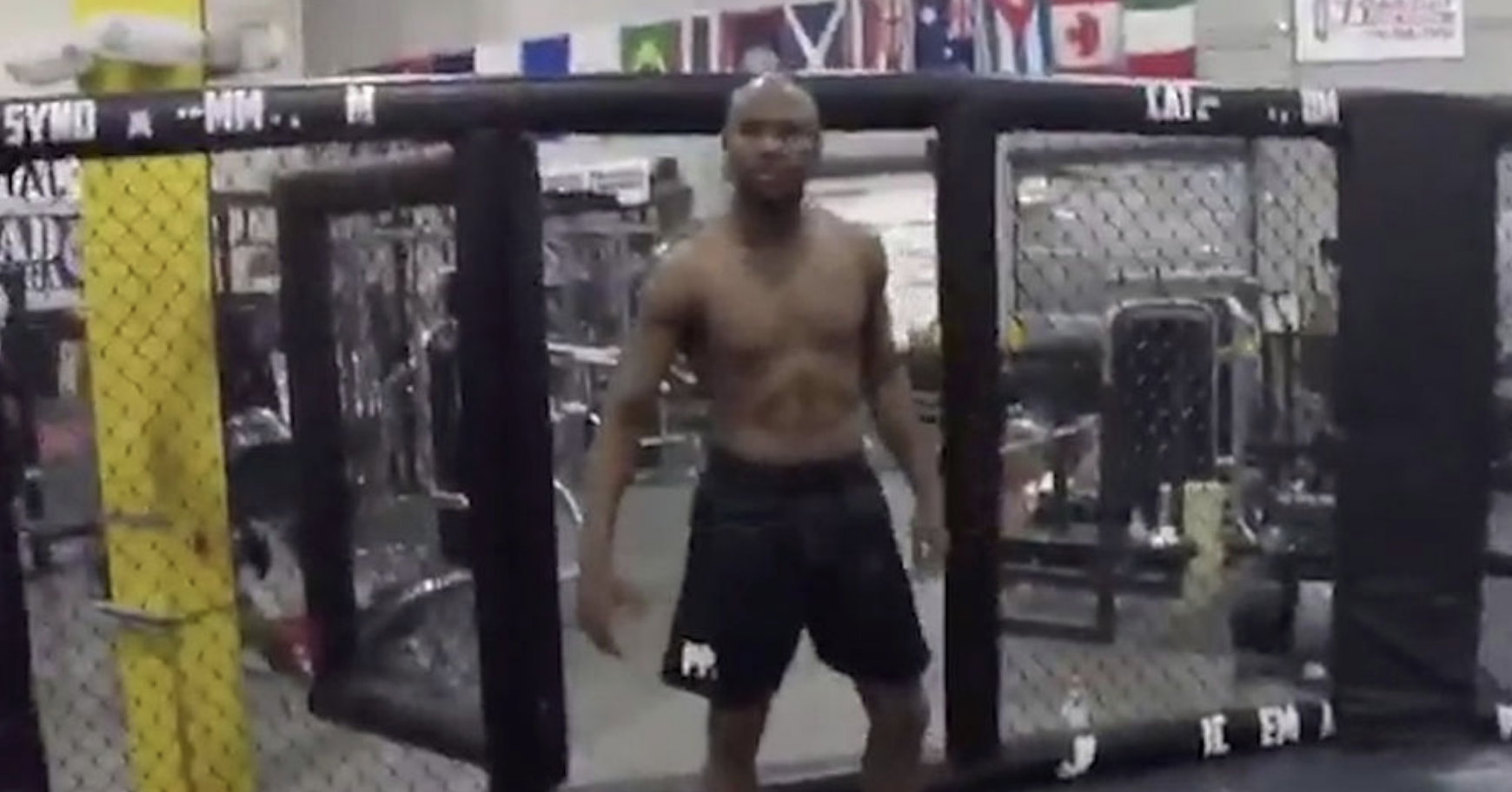 Will the best boxer of this generation step into the UFC octagon? After his fight with Conor McGregor in the boxing ring, fans have been anxious to see if Mayweather is willing to step inside the cage for the rematch.  Last week they had Tyron Woodley talking to TMZ and saying that he was in preparations for a training camp with boxing legend Floyd Mayweather to help work with him on his wrestling ahead of a transition into MMA.
Talking to TMZ sports Mayweather said  "I'll probably need a little bit longer. a little bit longer. Even if it takes six to eight months, whatever it takes, we just want to make sure everything is done correctly, and everything is done the right way.  I can wrestle. My wrestling game is not that bad. On a scale from one to 10, I would say it's probably a 7.  We can take it up to a nine, if possible.  Of course my hand game, on a scale of one and 10 it's 100.  The kicking game on a scale from one to 10 it's probably a four.  We have to tweak a few things to take things to the next level"
When talking about Tyron Woodley Mayweather said, "I'm going to start soon. We've been texting back and forth. We talked a couple times, but we're going to start working out real soon."
What do you think Cyborg Natino? Will we see Team Money Train fight in the UFC? Will he try to do his own event?

If you are looking to start off the summer right, get started with my functional meal and diet plans.  Working together with the creators of the Better Human App we have developed an easy and convenient shopping list and meal plan that will help you reach your micro and macro intake needs.  To get your hands on the plans, click here!