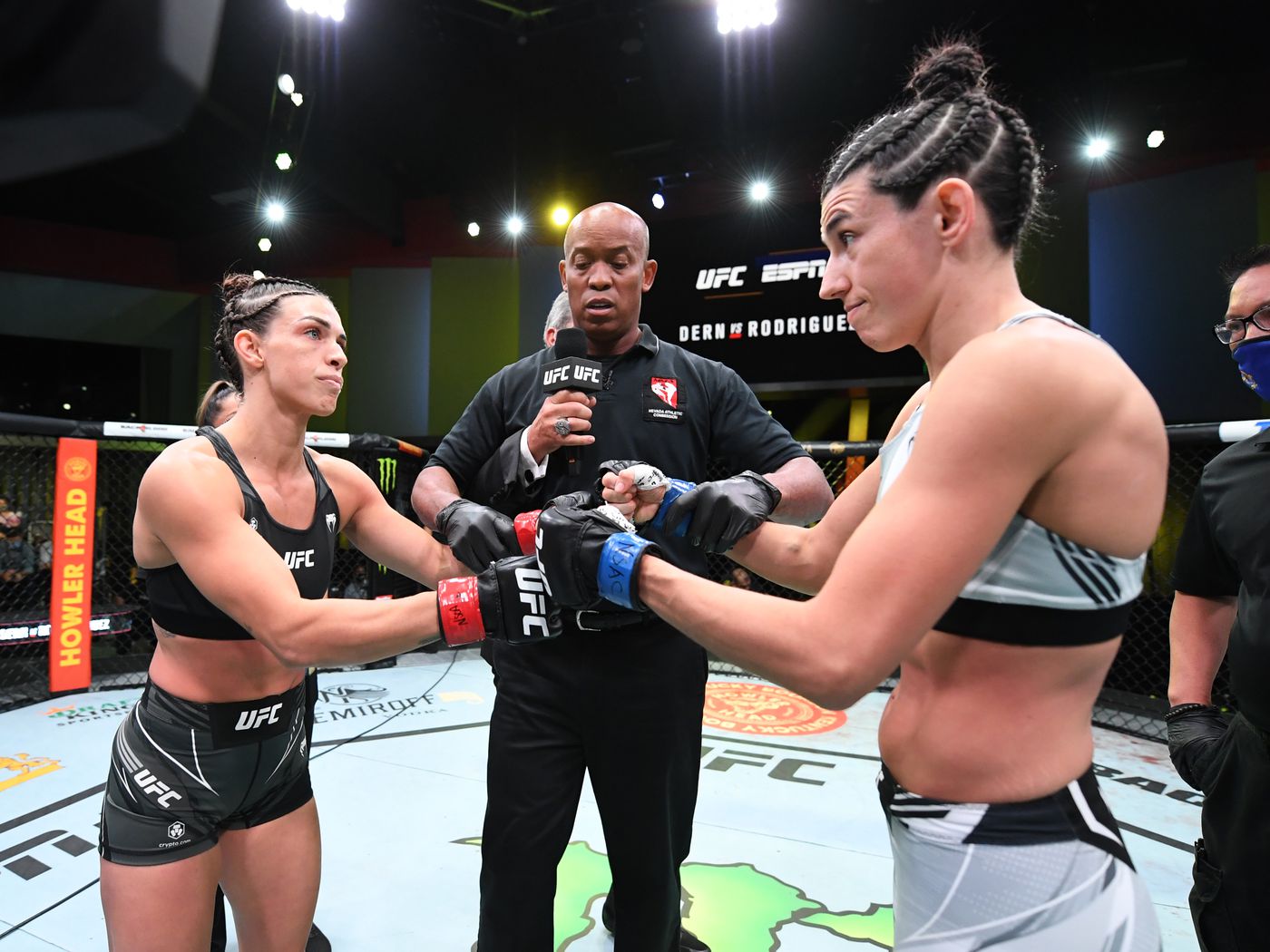 This Saturday, October 9 a lot of huge fights happened on UFC Fight Night. in Las Vegas. The main event was the fight of Dern vs. Rodriguez which was an epic battle between then the two fighters, however, Rodriguez took the win on this one, and unfortunately Mackenzie Dern took the L by unanimous decision after a twenty-five-minute fight with Marina in the octagon. Mackenzie Lynne Dern Santos is an American Brazilian professional MMA fighter and Brazilian Jiu-Jitsu black belt. She is a former world No. 1 ranked IBJJF competitor, she is currently ranked 6th among the female divisions. She is an ADCC and no-gi BJJ World Champion. She has a record of 11-2 and has had fights with many huge names before like Amanda Ribas, Randa Markos, Nina Nunes, and this weekend she had one of her toughest and hardest fights against Marina Rodriguez, who has a record of 15-1 and is also a Brazilian MMA fighter. Marina and Mackenzie had a huge fight this Saturday the fight was pretty tight between the two fighters with submissions and punches flying around the octagon however Marina did win with more significant strikes than Mackenzie and really good jiu-jitsu defenses that were well trained for her opponent Dern.
Some of the people that have made a comment about the upcoming fight of these two have had very different opinions on the fight. Some said that Mackenzie would win by submission and some thought that Marina Rodriguez is going to win by a knockout, both things were possible to happen and almost did happen however Marina did her best and ended taking the win against Dern.
This weekend the fight between Sabina Mazo vs. Mariya Agapova took the win home with almost a knockout and a choke against Sabina Mazo who tapped in fifty-three seconds of the third round.
To know more about Cris Cyborg and fight news that are trending right now make sure to subscribe to Cris Cyborg's youtube channel and to the website to stay tuned in the news.