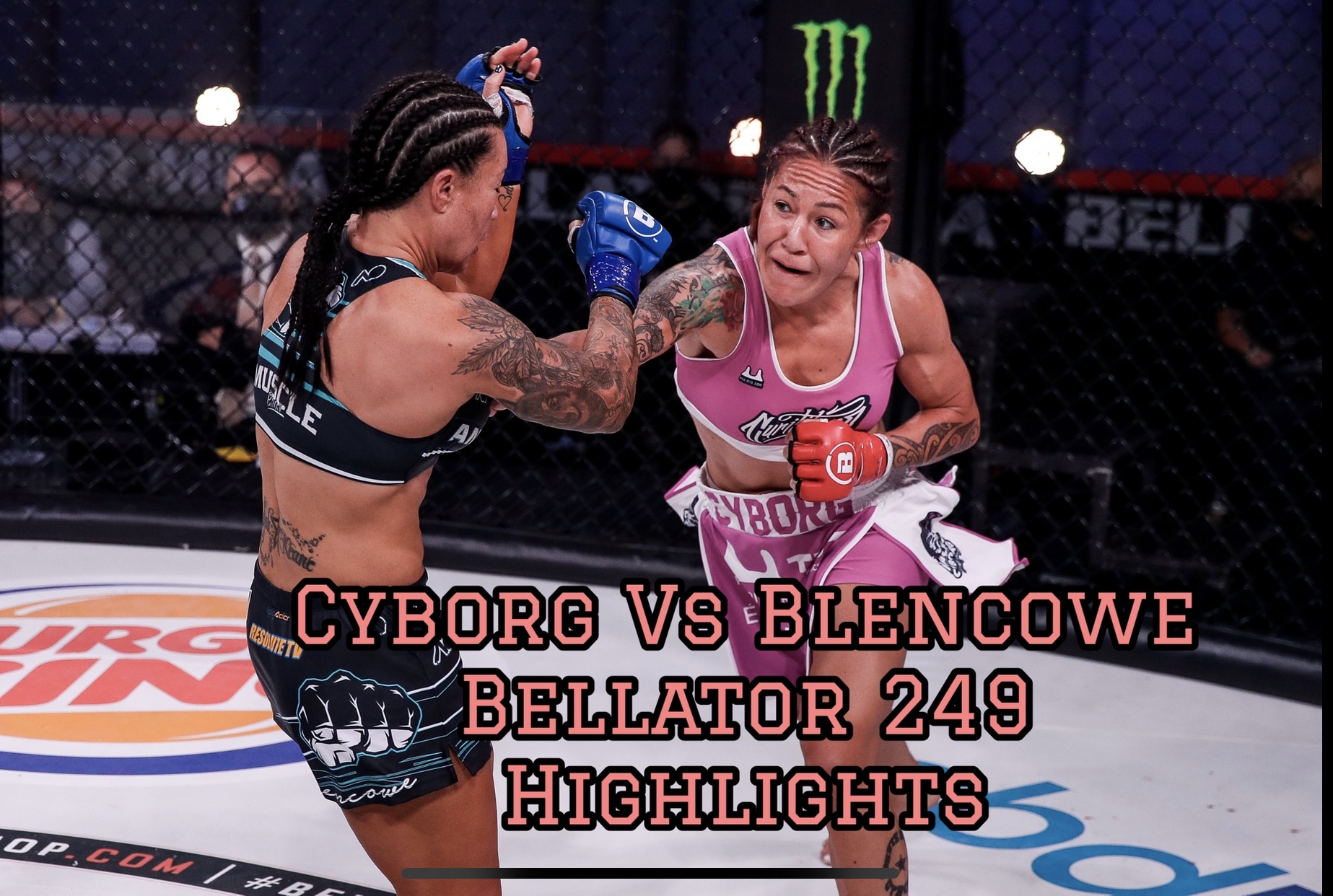 Cris Cyborg just continues to get better. Proving she is entering into the prime of her career, Cyborg Justino put on one of the most dominant performances of her career after a great night defeating 2x World Boxing Champion and #1 featherweight contender Arlene Blencowe in the 2nd round via RNC submission.  Blencowe who has more fight experience than the Grand Slam Champion came into the fight confident and well prepared with Greg Jackson in her corner along with UFC fighter Tyson Pedro.
Looking to take the center of the cage Arlene started aggressive before Cyborg used her head movement to close the distance and bring Blencowe to the mat.  Arlene did her best to survive a 10-8 first round before having her nose bloodied at the start of round 2.  Effective aggression was the key to Cyborg setting up a perfectly executed takedown passing Arlene's guard into the mount position before eventually taking her back and picking up the rear neck choke.  A 2x IBJJF World Champion and ADCC medalist, this was Cyborg's first Career victory by submission in a career that has lasted over 15 years and seen her capture every World Championship the sport of MMA offers–making her MMA's only Grand Slam Champion with Bellator MMA, UFC, Invicta, and StrikeForce championships on her resume.
Cyborg has now won 3 consecutive fights in a row after her shocking upset loss to Amanda Nunes over two years ago, with multiple fights scoring 10-8 rounds over the course of her victories over Felicia Spencer, Julia Budd, and Arlene Blencowe leading many fans to speculate that an eventual match against the last women to defeat Amanda Nunes could be next for her inside the Bellator Cage.  With the recent Bellator 245 victory Cat Zingano Vs. Cris Cyborg is a big fight WMMA fans have been waiting to see.  With Cyborg dangling the options of a potential boxing fight in her near future, it will be exciting to watch what direction the Grand Slam Champion takes her career next.
If you want to know more about Cris Cyborg and her next fight go follow her on social media including Instagram, Facebook, Youtube, TikTok, and other platforms.