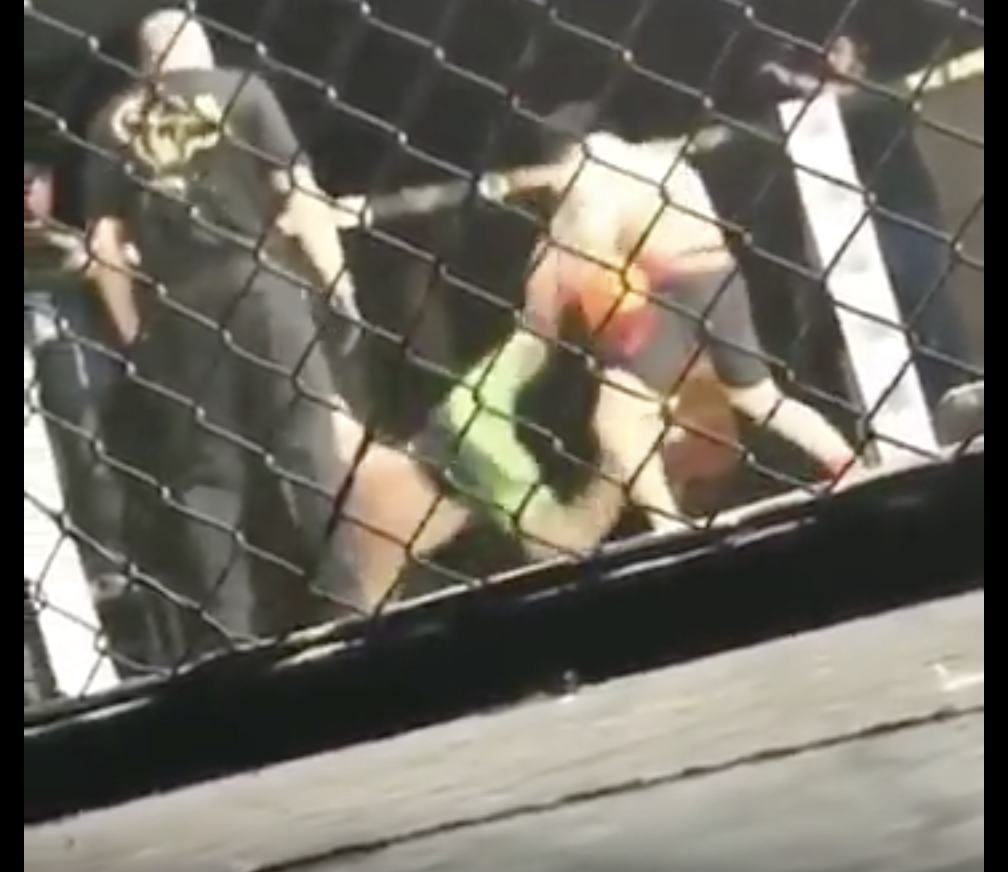 You have to watch this INSANE KO video that happened this weekend in Kuwait City Kuwait.  Leading MMA promoter Adel Wawan continues to put together some of the most exciting MMA action in the GULF and his most recent edition of the promotion did not disappoint. In the main event Adel had local MMA instructor Hussam Qashou pull off one of the most spectacular KO's of 2016.  While being stuck on his back the fighter was able to posture his weight onto one hand and use that as support as he kicked his opponent in the head despite being seated on the floor!
The Kick landed with so much force that it was ruled a KO victory by veteran UFC referee Blake Grice.
Will the KO by Hussam Qashou end up being the most spectacular KO of 2016? Let us know, share links to your favorite combat sports KO's from 2016 in the comment section below.
Mixed Martial Arts is unique because it applies practical usage of techniques taken from wrestling, judo, brazilian jiu jitsu, muay thai, boxing, taekwondo, and other martial arts allowing fighters to develop unique collections of techniques specific to their own fighting abilities.  We have seen other up kick knock outs in Pride, Rizin, UFC, Sengoku, and other MMA promotions, how long until we see another KO like this?