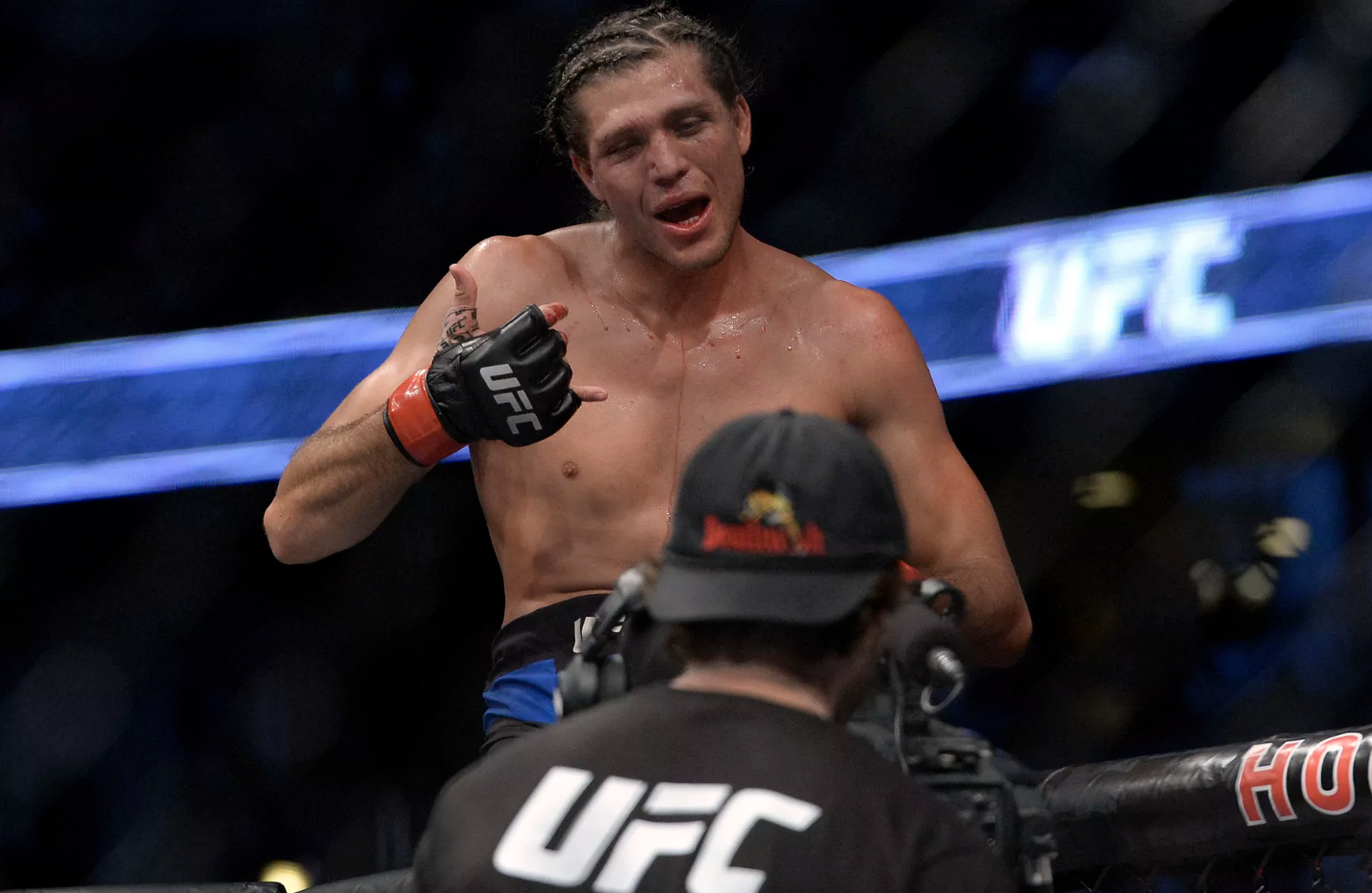 Accepting a fight on last minute, both Frankie Edgar and Brian Ortega had something on the line at UFC 222.  Ortega an undefeated prospect coming off a hot win against Cub Swanson was going to have to face a guy like Frankie Edgar on 3 weeks notice who had never been finished in a professional fight.  Frankie Edgar who had already earned his title shot against Max Holloway was going to be giving up that opportunity to face one of the youngest up and coming proteges of the sport in Brian Ortega.
Helping make UFC 222 a PPV success Ortega and Edgar agreed to fight each other on 3 weeks notice once Max Holloway was forced to remove his name from the event due to injury.  Cris Cyborg Vs. Yana Kunitskaya became the PPV Championship fight, and the event eventually did a rumored 260,000 PPV buys which would rank 8th out of the last 15 PPV's promoted by the company.
Ortega put together an impressive victory over Frankie "The Answer" Edgar who after stunning him with a short elbow went on to drop him with an uppercut punch and several follow up strikes until the ref stopped the fight.  UFC President Dana White recently called Brian Ortega revealing that he would be the next in line for the UFC Featherweight Championship, which "UFC Rankings Report" has confirmed.
If you are looking to start off the summer right, get started with my functional meal and diet plans.  Working together with the creators of the Better Human App we have developed an easy and convenient shopping list and meal plan that will help you reach your micro and macro intake needs.  To get your hands on the plans, click here!