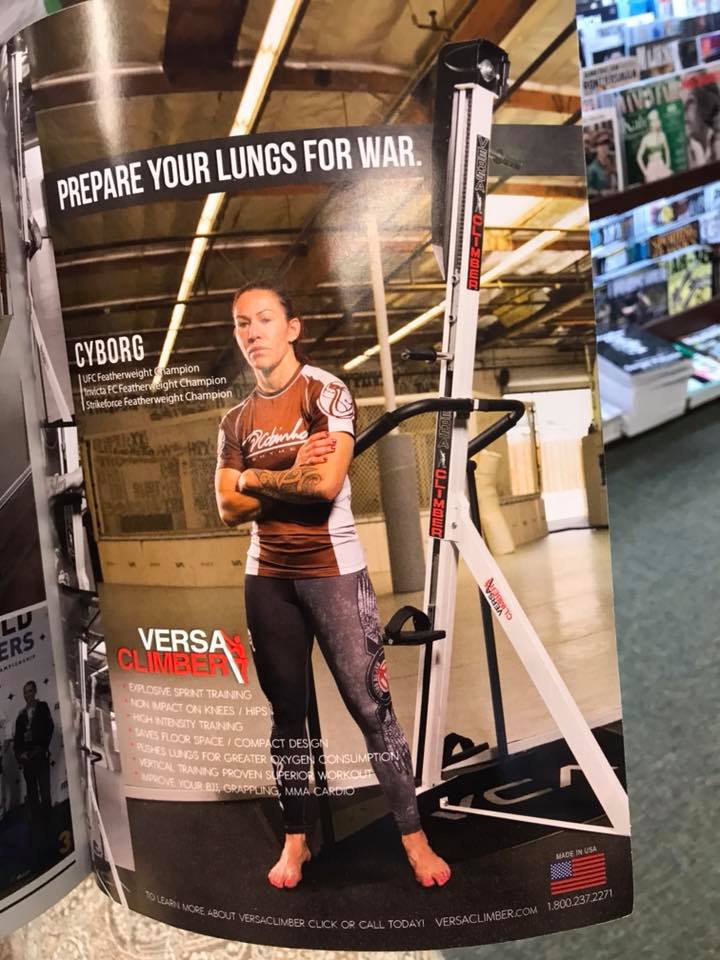 If you are a fan of Jiu Jitsu then changes are you already own the latest edition of the Jiu Jitsu Magazine, however if you haven't you need to go step into a Barnes and Nobles book store and scroll through the magazine section until you find it!  Flip to the back page and you will see the latest Cris Cyborg VersaClimber endorsement large on the back page!!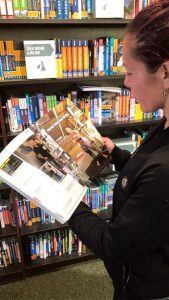 VersaClimber is one of the leading cardio fitness conditioning machines on the market, and its low impact on the back and knees make it a favorite for combat sports athletes.  Cyborg really saw the benefits of the machine when she was struggling to make 140lbs and was able to use the versaclimber as a substitute for much of the 'traditional road work'.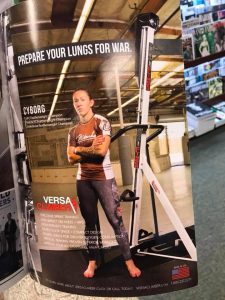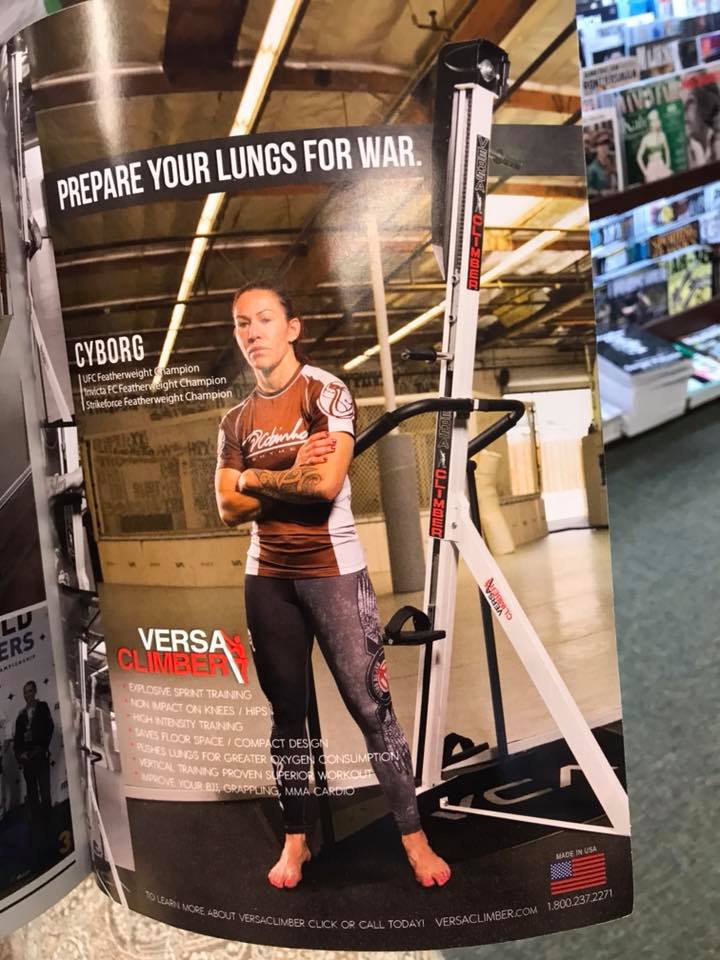 The November issue of Jiu Jitsu magazine will feature an exclusive 5 page technique spread where the athlete will show some of her favorite techniques. Fans of Cyborg Nation be sure to check your local news stand or barnes and nobles to pic up this exclusive Cris Cyborg issue where the Cobrinha BJJ Brown Belt and 2x IBJJF Purple Belt world champion shares some of her favorite Brazilian Jiu Jitsu Techniques.