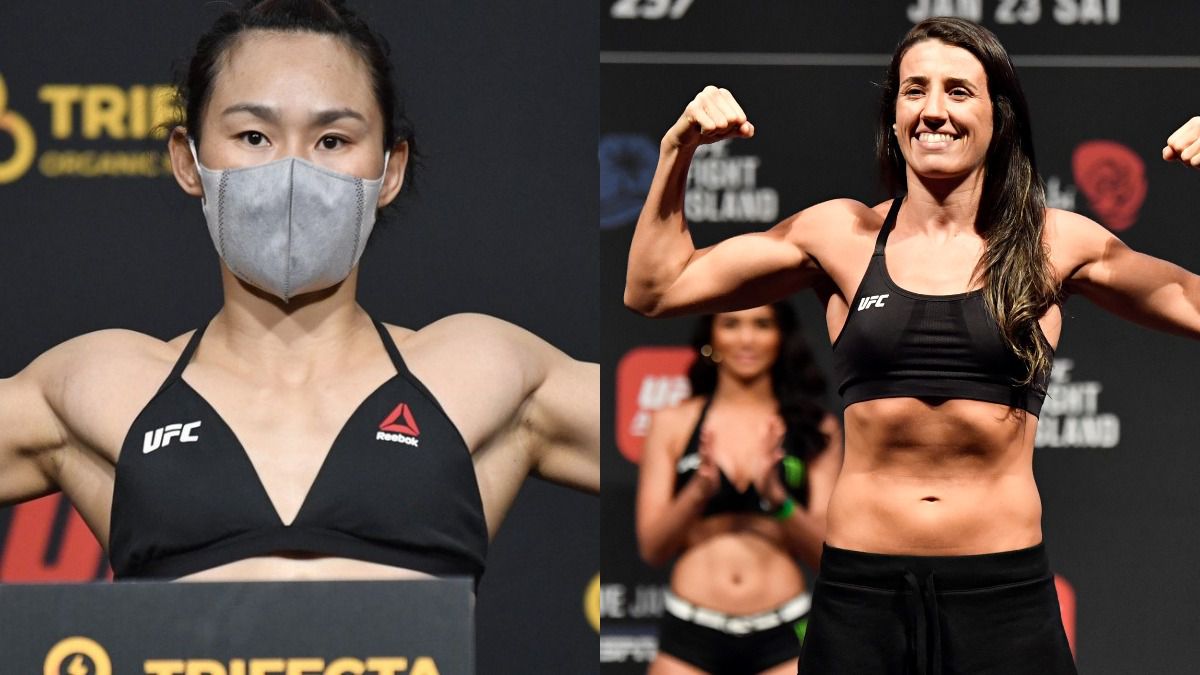 Marina Rodriguez, who has a record of 15-1-2 and has fought girls like Jessica Aguilar, Tecia Torres, Carla Esparza, Amanda Ribas, Michelle Waterson, and the list goes on. She currently competes in the Strawweight division in the UFC. And as of October 25, 2021, she is #3 UFC women's strawweight rankings and as of November 23, 2021, she is #9 in UFC women's pound-for-pound rankings. Marina had her last fight against  Mackenzie Dern. The fight was pretty tight between the two fighters with submissions and punches flying around the octagon however Marina did win with more significant strikes than Mackenzie and really good jiu-jitsu defenses that were well trained for her opponent Dern.
Marina's opponent for this next fight is Yan Xiaonan, who is a Chinese MMA fighter who is going to be facing Marina Rodriguez on March 5th. She is the first Chinese female fighter signed by UFC and is also currently fighting in the Strawweight division in the UFC. Xioanan is also known as "Fury" has a record of 13-2-1 and has fought many great girls in the division like Kailin Curran, Viviane Pereira, Siyuri Kondo, Angela Hill, Claudia Gadelha, Claudia Esparza, and many more girls too. She is 32 years old and was born in Shenyang, Liaoning, China. 
Many people are speculating the fight is going to go down by a knockout from Rodriguez since she is known in her division for her good striking. However, some people also say the Chinese might have the chance of winning by TKO. In this card, the fight of Jessica Eye is also going to be going on against Manon Fiorot, Edson Barbosa vs. Bryce Mitchell, Dustin Jacoby vs. Michal Oleksiejczuk, Tim Elliot vs. Tagir Ulanbekov, and lastly the fight of Mariya Agapova vs. Maryna Moroz.
 The fight of Mariya Agapova should be very interesting due to the fact that in her last fight with Sabina Mazo she took the win home with almost a knockout and a choke against Sabina Mazo who tapped in fifty-three seconds of the third round.
To know more about Cris Cyborg and fight news that is trending right now make sure to subscribe to Cris Cyborg's youtube channel and to the website to stay tuned in the news.