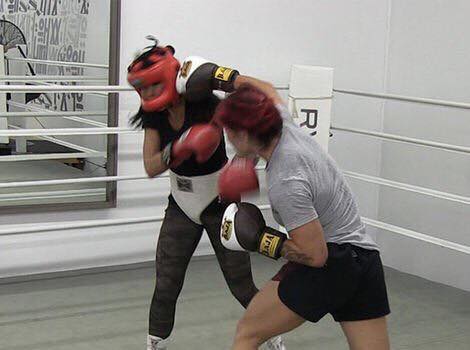 Currently ranked the #1 pound for pound female boxer in the world by THE RING Magazine Cecilia Braekhus is 32-0 as a professional in boxing after 80 amateur fights and a career in kickboxing.  An advocate and pioneer for Boxing, recently Braekhus has helped lobby and promote boxing in Norway after it was banned.  While MMA is still banned, Cecilia has helped introduce more legislation and conversation about the combat sports laws in her country which has created many new opportunities for athletes in Scandinavia to compete.
While Holly Holm has retired from boxing, she left the fight fans asking for a bout with Cecilia Braekhus.  As Cecilia was starting to become the new face of lady's boxing, Holm transitioned into the sport of Mixed Martial Arts without giving fans the matchup with the eventual WBA, WBC, IBF, WBO World Champion, the only woman to win all 4 major titles and only the fourth boxer male or female to win all 4 belts in the history of boxing ever.
Cecilia had this to say about Cyborg following her training session in California, "When we started to workout I was a little bit surprised by how fast she is, that took me quiet by surprise. I know that is an advantage for Holly Holm but this could be (looking for translation) could actually be a little bit more even, and I think Holly Holm will get a surprise there.
Ahead of Holly Holm Cyborg has already been working with several opponent of hers in the past, will this new addition give her an advantage?