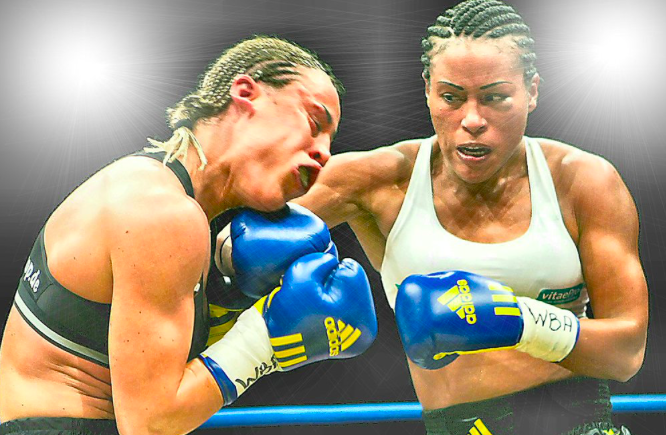 Cecilia Braekhus has brought in Women's All Time pound for pound great Lucia Rijker as one of her coaches ahead of an expected debut on American soil.  Lucia Rijker who was born in 1967 made her debut in professional boxing in 1996 after a very successful Muay Thai and K1 career which saw her remain undefeated.
As a boxer Lucia Rijker's official boxing record is 17-0 with 14 ko's.  While having not fought since 2004, she has teased fans that she would return for a possible fight with Laila Ali if Ali ever made the return. As a professional kick boxer Lucia Rijker has a documented record of 37 wins, 0 losses and only 1 draw, with 25 KO's.
Cecilia Braekhus has a professional record of 32-0 with 9 KO's and 23 decisions.  While she has remained undefeated, she has fought her career almost entirely in Europe. With Braekhus being rumored to be making her USA debut, fans are hoping this will get her closer to an eventual super fight with UFC Champion Cris Cyborg in a female version of MayweatherVsMcGregor.  Cyborg applied and was granted her professional boxing license last year for the state of California, giving her a National recognized ID number.
Coach is here!😊 Huge thanks to Lucia for stepping up on such a short notice! #luciarijker#rijkerstriker pic.twitter.com/gOH0vU9WqS

— Cecilia Brækhus (@1LadyCecilia) April 15, 2018