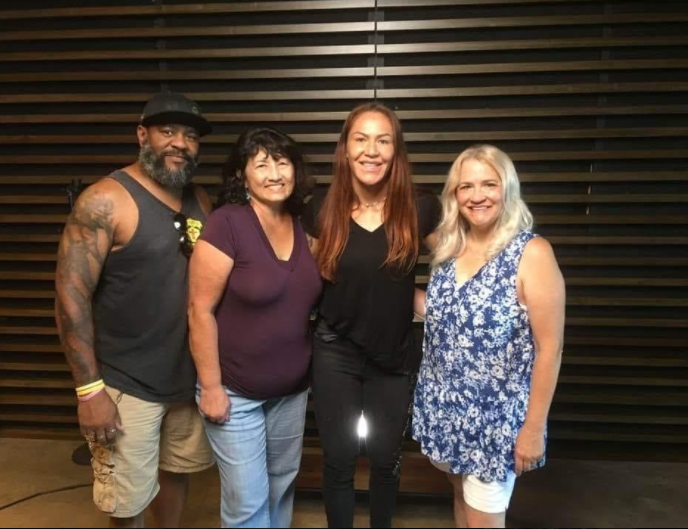 The champion Cris Cyborg collaborates with StandUp for kids program in Costa Mesa wth the Crossing church. Cyborg made a video explaining a little bit about herself and the about the work that the facility does for kids all around the world. Did you know that just in the nited States there are over 4.2 million kids that are homeless and that need help. Did you also know that Orange County has over 30,000 kids that are in need of help and shelter? That's the reason of why StandUp For Kids is out here helping out and making sure that they help who is in need by providing housing, schooling, college and work opportunities. They are a non profit organization that is dedicated to end the homelessness all around Orange County.
StandUp for kids is a program that serves unaccompanied homeless kids that have small chances of succeeding  and young parents with children of their own up to their 25th birthday. The purpose of the StandUp for kids program is to end the cycle of youth homelessness. The team  are quite proud of the fact that our volunteer teams build trust and become a consistent resource to stabilize and otherwise help those youth that the rest of society ignored. If you want to donate and help out thosse who are in need make sure to go to their website StandUp for Kids and help out.
Cris Cyborg is well known for being brave and being the champion in the cage, but shes also know for being the champ in people's hearts. Cris has helped people all over the world that suffer with homelessness, no water, no food and other needs. Cyborg has traveled to South Africa to help the people that had no water by buying them two water-wells and staying with them to learn more about their culture and habits. Cyborg has also helped a lot in Brazil where she is originally from, by helping the biggest and well known hospital for children's cancer Erasto Gaertner. Cris Cyborg also supports women, she has a camp called PinkBelt which is a women's only event. Cris Cyborg has collaborated with Justin Wren on the Fight for the Forgotten organization, helping the Batwa Pygmy Villages in Uganda.