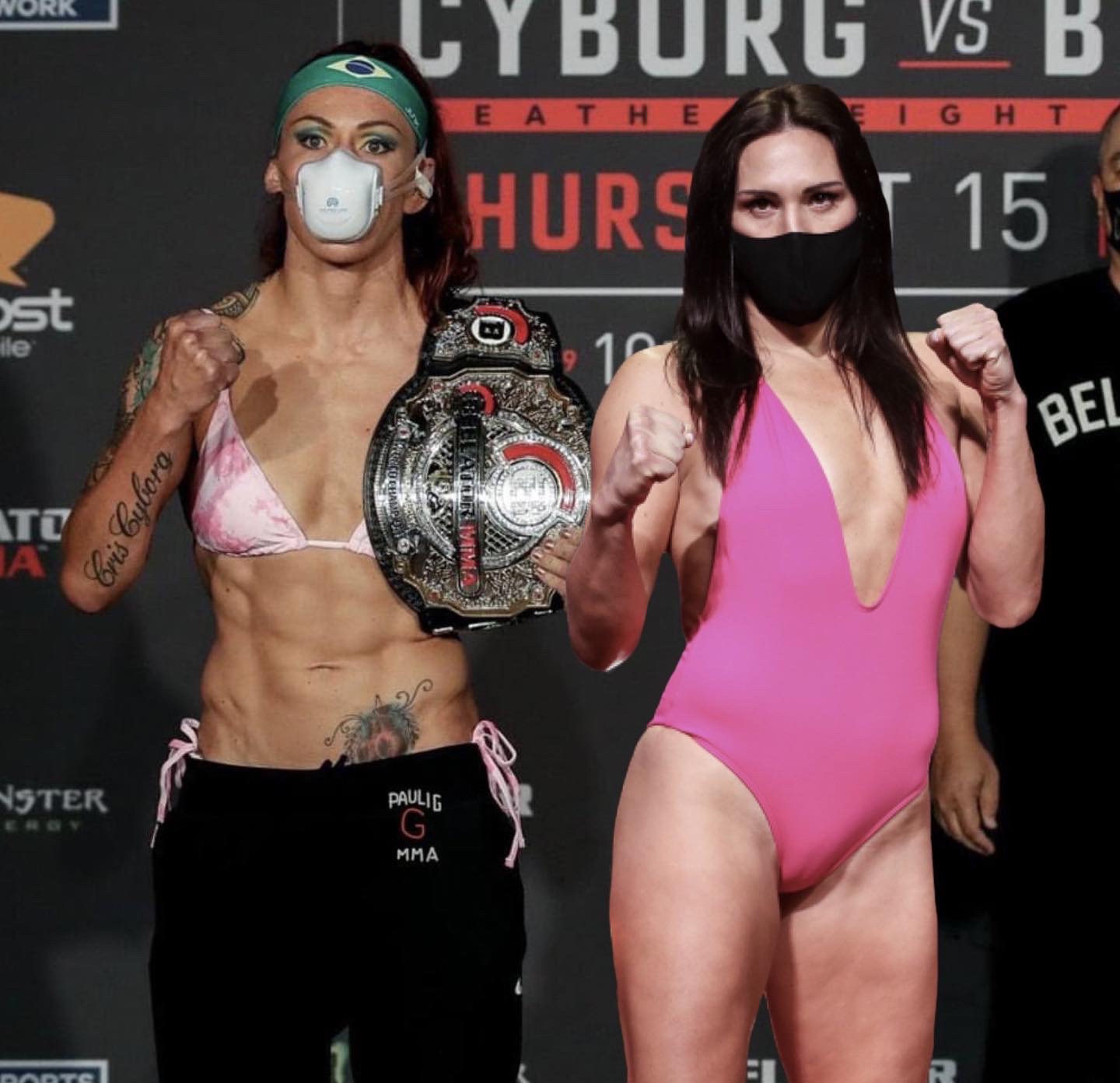 Fans who have been hoping that Cat Zingano would be stepping into the Bellator MMA Cage to face Cris Cyborg on March 11th, appear that they are going to have to wait a little longer for the matchup.  Cris Cyborg who won the Bellator MMA Featherweight Championship belt over 2 years ago with a win in LA against Julia Budd to become the sport of MMA's only Grand Slam Champion had this to say when asked about the possible matchup by Top Canadian Reporter James Lynch,
"I have asked Bellator about this day (for the fight) I am open to (fight) this date. I don't choose my opponents. For me everyone is saying that Cat Zingano is going to be next (my opponent).  So when she announced she was going to fight 11th, Ok, so it's us. But I hear she wants to do one more fight before our fight. I have accepted a fight with her but it got declined so we are waiting to see what is next for me."

Cyborg went on to say that she is going to have to wait to see who will be her next opponent, however if it was her preference she would fight new opponents instead of rematches mentioning Leah McCourt who is headlining Bellator Ireland against Cyborg's previous opponent Sinead Kavanagh.  Cyborg went on to say that Bellator informed her that Cat Zingano wants one more fight before facing Grand Slam Champion Cris Cyborg.
Who do you think we will see Cyborg defend her Grand Slam Championship Belt against?  Does Bellator MMA still have opponents for Cris Cyborg? When will the champ fight again?  For answers to these questions and more, and to find out the latest news on Champ Cyborg before anyone else, be sure to join the Cyborg Nation Online Community.  Next Meet and Greet is Tuesday Jan 31st at 2pm PST, join Cris Cyborg for an exclusive Zoom conversation for only $2.99 Members who register for the full year receive an autographed 8×10 signed by the champ herself!  Register here.