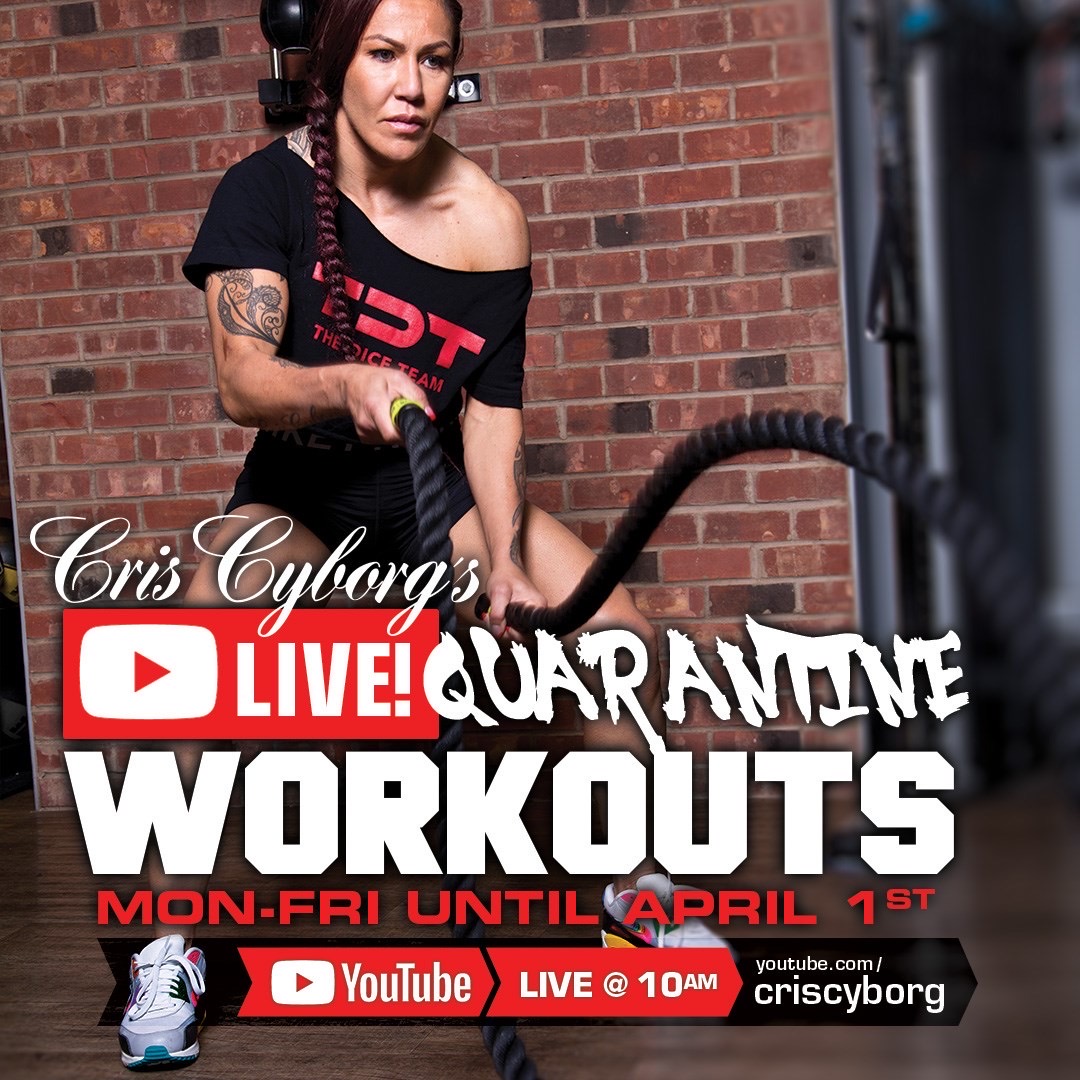 If you are living anywhere in the world, it seems your daily routine has been interrupted as we try to combat the global crisis which is the Corona Virus.  As Bellator recently canceled their Bellator 241 card compensating all of the fighters scheduled to compete, it seems as if the entire world has come to a screeching halt.  In an effort to keep a bit of normalcy in the daily lives, Cyborg has volunteered to run a 'Quarantine Workout' daily starting at 10 AM PST
Fans wanting to workout alongside Cris Cyborg will be able to do so from the security of their own home, and have the workout live streamed from Cris Cyborg's official Youtube Channel–where it will be saved for individuals wanting to complete the workout a second time, or unable to participate at the original 10am PST class time.  All exercises during the class will be body weight exercises, meaning you will not need to purchase any equipment to train along side Grand Slam Champion Cris Cyborg!
The workouts will be Monday-Friday at 10am PST, and will be streamed live on Cyborg's youtube channel.  We ask that anyone interested, please subscribe to the channel so that you do not miss a workout. Grand Slam Champion Cris Cyborg will lead the workouts daily until the 1st of April.  #CyborgNation we are in this together, be kind and make sure you look out for one another!