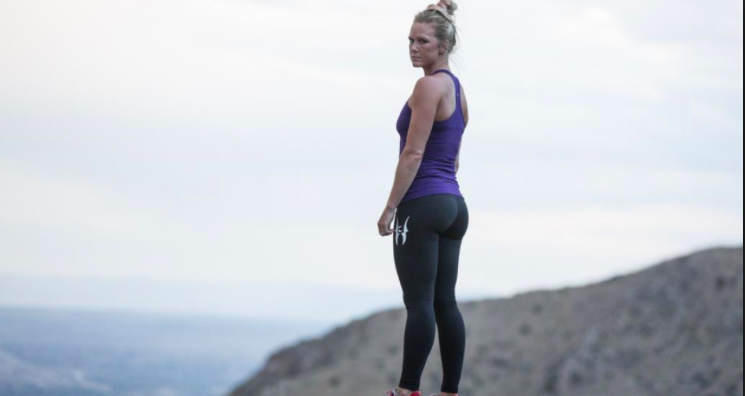 Alistair Overeem is one of the most accomplished Heavyweight fighters in the history of Combat Sports.  A former Strikeforce,  K1 World Grand Prix, and DREAM Heavyweight Champion he is one of only two fighters to ever hold a major MMA and K-1 Kickboxing title at the same time.
Currently ranked as the #2 Heavyweight in the world being Stipe Miocic and Francis Ngannou, Overeem has recent wins over Fabricio Werdum and Mark Hunt.  Overeem has put together impressive victories over Andrei Arlovski, Junior Dos Santos, Roy Nelson, Stefan Struve, Frank Mir, and Brock Lesnar during his UFC run. Other notable wins include Fabricio Werdum, Todd Duffee, Fujita, Mark Hunt, Paul Buentello, Vitor Belfort, Sergei Kharitonov, Igor Vovchanchyn, Moiese Rimbon, and Gary Goodrich.
UFC 225 moved Holly Holm vs Megan Anderson to the main card with Alistair Overeem vs Curtis Blaydes now on the FS1 prelims pic.twitter.com/LTJEg2xVBL

— Damon Martin (@DamonMartin) May 20, 2018
Yesterday during the UFC FN 129 event from Chile news became official that Overeem has had his fight removed from the PPV and placed on the Preliminary fights in favor of the Holly Holm V Megan Anderson fight.  Holm who beat Ronda Rousey in Australia in 2015 got a win last year on FightPass against Bantamweight Bethe Correia, however since beating Ronda has struggled with a 1-4 record over her last 5 bouts.  Holm who will be competing in her third fight at Featherweight despite being the #1 contender at 135 for Amanda Nunes is scheduled to face Australian Megan Anderson who will be making her UFC debut, after having a bout against Cris Cyborg announced for UFC 214 over a year ago before having to remove herself from the card due to 'personal problems'.
Just found out that our fight June 9 is on the prelims?! What do you guys think of that decision? #ufc225 @UFCEurope @ufc pic.twitter.com/zxMSkNCCdf

— Alistair Overeem (@Alistairovereem) May 20, 2018
Anderson who is 8-2 as a professional has not fought since Jan of 2017 when she won the Invicta FC Featherweight title.  The Invicta FC belt had previously been held by Cris Cyborg however she vacated the title when the UFC awarded their world championship to Germaine De Randamie following her impressive performance over Holly Holm at UFC 208 in Brooklyn. Anderson has won 4 in-a-row however the booking against Holm eliminates a contender for Cyborg if she happens to lose.  Cyborg who was scheduled to fight Amanda Nunes at UFC 226 will now be on the sidelines as Nunes injured herself at UFC Rio, receiving a 6 months medical suspension–and Megan Anderson was booked for UFC Chicago.
June 9th #UFC225 will feature Australia's first UFC Champion Robert Whittaker in a rematch against Yoel Romero.  The UFC PPV will go head to head with Bob Arum's Boxing PPV promoting Jeff Horn V. Terence Crawford.  Horn will defend his WBO title at the MGM Grand Garden Arena.  The bout will air in Australia on Sunday June 10th, however the PPV will go head to head with UFC 225 essentially splitting the Australian combat sports demographic. Horn has grown into the most popular combat fighter in Australia following his successful Olympic career and his win over Manny Pacquiao and title defense against Gary Corcoran.
‍♂️ we're still getting paid right https://t.co/CU8QzHUIa0

— Curtis Blaydes (@RazorBlaydes265) May 20, 2018
Neither Curtis Blaydes or Alistair Overeem seemed very disappointed about the move to PPV. Overeem seemed to imply his fans could now skip the PPV portion of the fight card, as the early preliminary fight allows them to go to bed earlier. Overeem is from Europe and with the time difference between Chicago feels the switch will make it easier for them to watch. Overeem who pocketed a whopping 800,000$ in disclosed pay at UFC 213 has been rumored to receive portion of PPV sales as well. With Amanda Nunes UFC 224 doing a rumored 85,000 PPV buys- it will be interesting to see if the decision to remove the #2 contender in the Heavyweight division facing the #4 contender in favor of a women's MMA bout with the 1-4 Holly Holm facing a promotional debut of Megan Anderson will have any change in the number of PPVs bought.
For the record I have no problem with the decision because now people in Europe don't have to stay up late and the sooner the better.

— Alistair Overeem (@Alistairovereem) May 20, 2018