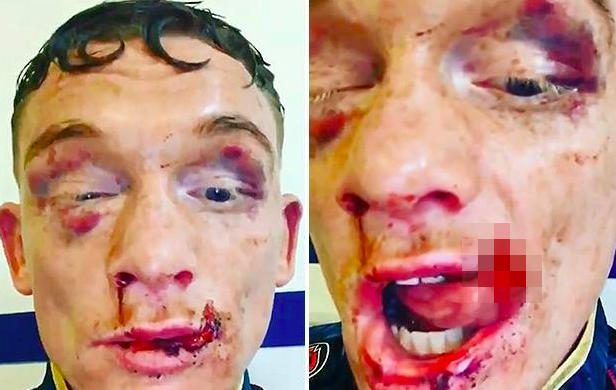 Mason Cartwright was competing for a championship belt against Darren Tetley last weekend as he was attempting to claim the WBO European title on the undercard of the Lee Selby V Josh Warrington fight held at Elland Road last Saturday.
After dominating the early rounds, Mason Cartwright started to back paddle a bit heading into the 9th round where Tetley unleashed a combination of punches to Cartwright which opened a HUGE gash over his face, and prompted the ref to stop the fight.
Cartwright didn't seem too damaged by the injury however, as he quickly headed to his social media to post a video of him showing off the huge cut in his lip, large enough that he was able to poke is tongue though the damage.  Saying "If it was up to me, I would have fought the 10th round all day and shown my boxing ability. I'll be back" Since the post it has been seen more than half a million times, pushing the image of his tongue through his cheeks viral. The loss was the first of young son Cartwright career as he is now 13-1-1 in professional boxing and the 33rd ranked welterweight in England.
If it was up to me I would have faught the 10th round all day, show my boxing ability I'll be back @frankwarren_tv @boxnationtv ✌🏻 pic.twitter.com/aaEAA7OAmQ

— Mason Cartwright (@masoncartwright) May 19, 2018