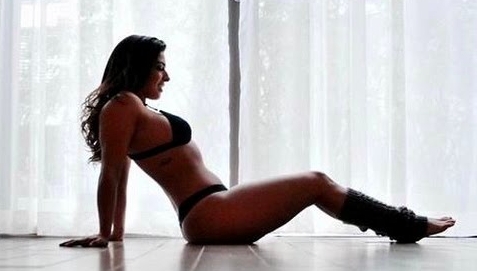 Mackenzie Dern picked up a win over Amanda Bobby Cooper at UFC 224 over the weekend, the Brazilian Jiu Jitsu black belt world champion weighed in at 123lbs for the fight despite the bout being contracted to take place at the 115lbs strawweight limit.
Dern who was able to use her size to over power ABC with her strikes eventually bullied her to the floor where she was able to secure the mount and transition to the rear neck choke following a bit of ground and pound to give her the win at 2:27 seconds into the firs round.
Dern who is now a perfect 7-0 in her MMA career, has missed weight for 40% of her professional fights. The daughter of Brazilian Jiu Jitsu legend Megaton Dias, Dern was born and raised in the USA, having attended elementary school and high school in Arizona. Dern who was signed to a UFC contract and allowed to develop in LFA and Invicta FC has been getting a big push from the promotion and despite only making her 2nd fight in the UFC was placed above MMA legends Lyoto Machida and Vitor Belfort and Brazilian contender John Lineker of the fight card despite facing an Amanda Bobby Cooper who entered into the bout with a 3-3 professional record, and dropped to 3-4 overall after Saturday's bout.
Despite the promotional push, it appears as if the casual fans have not supported the trajectory of Mackenzie Dern, as the UFC's youtube channel witness a crazy amount of 'vote downs' on her UFC 224 post fight victory speech with almost twice as many fans voting the video with a thumbs down versus a thumbs up. With continued performances inside the cage will Dern eventually win over the casual fan base?