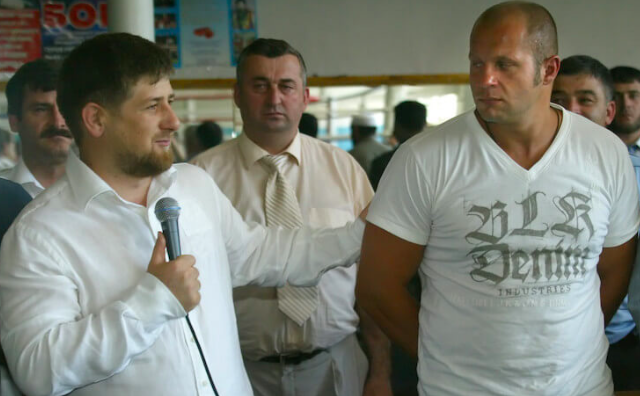 Fedor Emelianenko is fighting Frank Mir tonight in Chicago in a main event that will be shown on the Paramount Network 9/8c this evening.  While this isn't Fedor's first time fighting in the USA, or even in Chicago things are different in a big way this time!goog
As being reported by the Telegraph No one has been available for comment, but it appears the FBI has been at the hotel of Fedor Emelianenko and the world champion fighter had to meet with officers of the FBI of questioning.  At the current time it is not believed that FEDOR is under any sort of trouble, but comments from the FBI, BELLATOR, and FEDOR have all gone un answered.
Tuesday when Fedor arrived with his team in Chicago he had a group of around 12 members in his entourage which included translators, managers, training partners, and coaches.  In the preparation for this fight Fedor trained in Amsterdam and just recently arrived in the USA for the bout. Wednesday of fight week while Fedor was outside of the hotel it was reported that the FBI came to the property requesting to see him.  While Fedor was not at the hotel, the officers waited for his arrival for questioning.  Since that time there have been reports by hotel staff that the FBI officers have been in and out of the hotel the past few days.
Fedor is a high profile athlete from Russia with President Putin attending his fights live in the past.  Emelianenko was also formerly signed to Affliction Entertainment a fight promotion which current USA president had a significant stake in, and an event that had the COO listed as Michael Cohen, who is currently under investigation by the FBI. The FBI recently raided Cohen's offices, it is not known if any materials related to Fedor Emelianenko and Russia's connection with Trump where obtained. There has been no indication of Fedor in any wrongdoings by the FBI, however it is unprecedented to have them as part of the build up to a fight week.