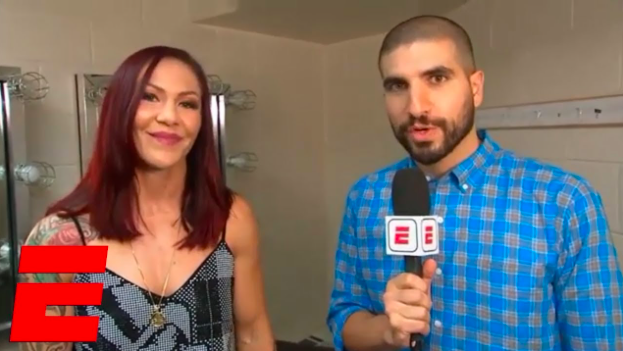 BOOM! If you are a fan of Cyborg nation you have been anxiously waiting for the announcement that Cris Cyborg is going to have a rematch….we'll it's not exactly the immediate rematch everyone was hoping for, but in the latest episode of Cyborg Nation Destination, The Cyborg Nation Champion, Cris Cyborg the only Triple Crown winner in MMA gets a second chance at completing the Ben Askren Watermelon Challenge.
While Cyborg who had originally asked for an immediate rematch against Amanda Nunes, was not granted one, she will be completing the last remaining fight on her UFC Contract in Edmonton Canada July 27th against Invicta FC Featherweight champion Felicia Spencer of Florida.
Cyborg who has had one fight in 15 months, has headed back to South Africa to prepare for this fight, and is currently training with Richie Quan at Apex MMA and Jiu Jitsu in Johannesburg South Africa.  Any companies interested in applying for UFC 240 Team Cyborg fight sponsorship, can do so by emailing: [email protected] for more details and to start the application process.