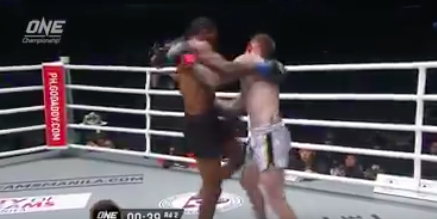 Big win by "GOOD BOY" Cosmo Alexandre as he was fighting in front of a packed house inside the Mall of Asia Arena in Manila Philippines.  Utilizing a full arsenal of Muay Thai skills, Cosmo put his opponent Elliot Compton of Australia on the mat with a perfectly placed knee to the liver.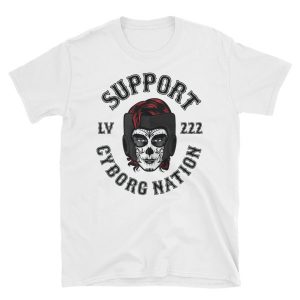 Compton a native of Brisbane Australia kept the bout competitive in the first round by using forward pressure to disrupt Cosmo's rhythm, and while he was unable to land anything of significant damage- he did control the first round with output and a few well timed sweeps.
Round 2 Cosmo picked up his volume and started showing his dominance in the clench utilizing elbows and knees to control the action. After a spinning back elbow landed perfectly, Compton was on his back foot as the end was near. With a Flurry of punches and one dynamite knee to the liver, the fight was over. With the win Cosmo improved his record to 69 wins-18 losses-1draw.