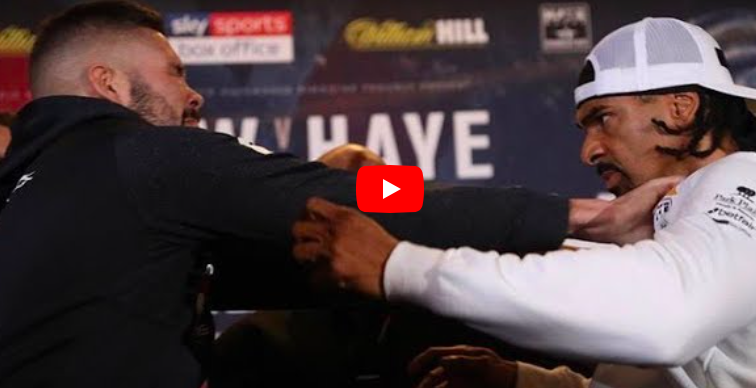 Things got physical at the final face off before the rematch between Tony Bellew and David Haye taking place May 5th at the o2 Arena in London.  The fights will be shown live on Sky Sports box Office.  According to David Haye it was Tony Belle who was to blame for things turning physical at the face off.
Security had to quickly step in between the two, so that they will be able to square off inside the ring this Saturday night. David Haye said "To undo everything I 've done with two losses to Bellew is unthinkable, and I won't let it happen"
Bellew for his part played down the push and said, "He just wanted to get closer. We came close to kissing, but it's not that kind of party, and I had to remove him from my space." Fans won't have to wait much longer to see the outcome of this epic fight.  Cinco De Mayo will also play host to the GGGVanes fight which will take place across the pond inside the USA when Golden Boypromotions heads to the Stub Hub Center in Carson California on the same night.