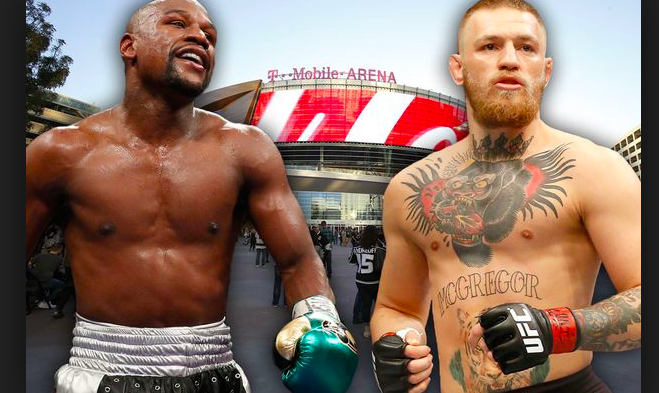 Rumors are all over the place that a 2nd fight between Floyd Mayweather and Conor McGregor is going to occur at some point.  The latest heat in these rumors comes from the fact that Floyd Mayweather told TMZ reporters that he was in fact planning on applying for a professional MMA license for an anticipated fight, giving a 6-8 month 'timeframe' in the conversation.
When Floyd Mayweather beat Conor McGregor Aug 26th, 2017 not many people thought he was going to make it until the 10th round, but he put forth a strong showing before eventually suffering a TKO loss with only 2 rounds left in the fight.  With that one fight McGregor made more money than all of his MMA fights to date combined, and Floyd Mayweather moved to a perfect 50-0 as a professional boxer.
Fast forward and now there is talk of Mayweather coming to Conor's sport.  Tyron Woodley recently telling reporters he had plans to work with Mayweather on his wrestling, and news of Mayweather having plans to apply for his license have led to the Las Vegas betters releasing odds on an eventual fight between Conor and Floyd.
Odds for a potential Mayweather-McGregor MMA fight are now officially out at Westgate.

Mayweather +650
McGregor -1000

Fight needs to happen by 9/1/19. Limits are 2K.

— Ben Fawkes (@BFawkesESPN) March 19, 2018
how betting odds work, to win 100 dollars with Conor McGregor you would have to bet 1000$.  A bet of 100$ would win you 650$.  Those odds are much closer than many would expect for a fighter like Floyd Mayweather making his first MMA fight.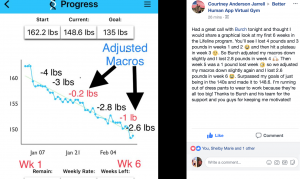 If you are looking to start off the summer right, get started with my functional meal and diet plans.  Working together with the creators of the Better Human App we have developed an easy and convenient shopping list and meal plan that will help you reach your micro and macro intake needs.  To get your hands on the plans, click here!