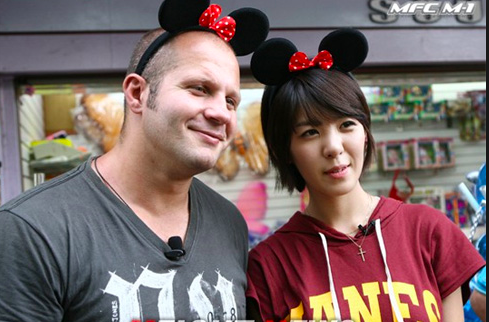 Some things are just cultural, and Fedor Emelianenko doesn't seem to think that women fighting is something that should be acceptable in culture.  Fedor who has largely been considered one of the best heavyweight fighters of all time infamously gave an interview back in 2015 where he revealed that MMA is a Man's Sport and that There are a lot of other sports where women can participate and still look womanly.
While those comments came in the past, Emelianenko has done it again, "The Last Emperor" is the president of the Russian MMA Union. Appearing at a recent press conference ahead of the Russian MMA Championships, Emelianenko stated "Personally, I am not a supporter of women's fights."
The disappointing part of the conversation is that Fedor Emelianenko has a position of power and prestige in the Russian MMA Union by being president of the organization. There are many talented MMA fighters from Russia who are female. The UFC recently announced the addition of the UFC 145lbs women on the next season of the Ultimate Fighter, and introduced the 125lbs weight division, wether FEDOR likes women fighting or not, it appears the sport and it's participation by women are here to stay.