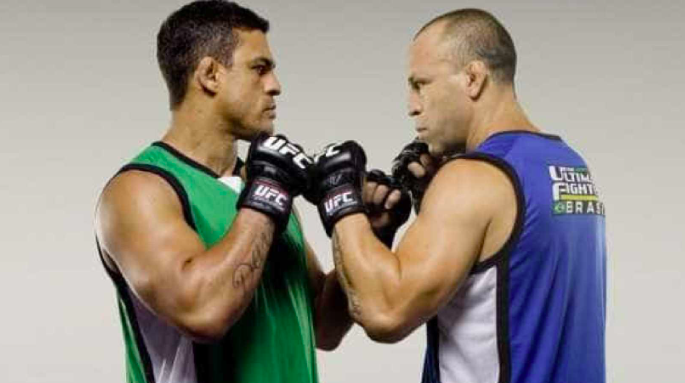 Vitor Belfort is one of the last 'old school' guys still around in the UFC.  With his retirement fight coming at UFC 224 against Lyoto Machida in Rio many fans are under the belief that this will in face be the final fight of the storied prized fighter's career.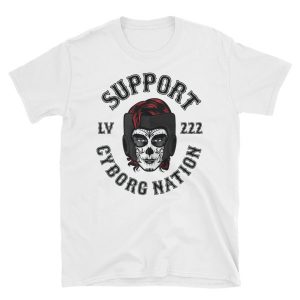 In a recent interview with MMA Junkie however, Vitor Belfort seemed to leave the door open for a possible return to the cage.  While he specifically mentioned the UFC, knowing that the UFC is turning away from the promotion of aging legends, and the precedence set by Bellator to sign them, things could get interesting after UFC 224 with the Vitor Belfort, especially with Bellator having rumors of a MEGA CARD featuring Wanderlia Silva Vs Rampage Jackson fight taking place in Curitiba Brazil.
"It's what I said, in reality, it will be my final fight and my journey is ending, but nothing that a good contract, what, seven digits? can't do it in terms of helping us return. I'll keep training. I love doing this, but there needs to be a meaning. There needs to be a purpose and it needs to be something that makes sense."
Belfort went on to specifically mention Dana saying, "If after this, I can sit with UFC President Dana White and the new owners, if they have something to offer and they can hear me and we can come to an agreement, it will be great…Doesn't that seem to leave room for Vitor Belfort to sit at the negotiation table for another fight?

If you are looking to start off the summer right, get started with my functional meal and diet plans.  Working together with the creators of the Better Human App we have developed an easy and convenient shopping list and meal plan that will help you reach your micro and macro intake needs.  To get your hands on the plans, click here!