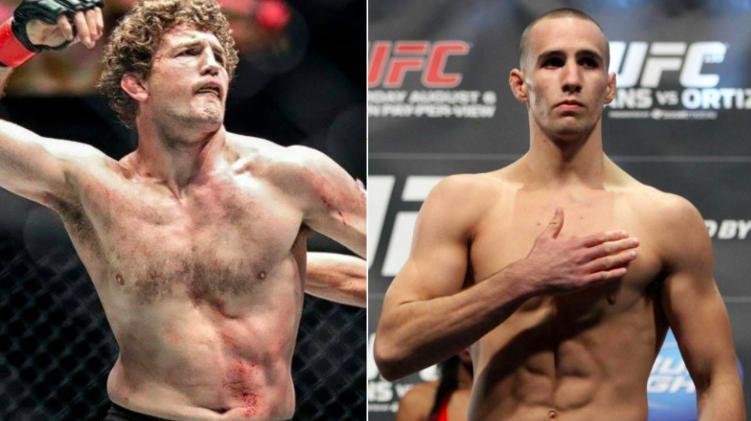 While there are certain rules in play that prevent most MMA fighter from ever holding more than one championship bout, it at least appears that we might get a showdown of ONE Championship welterweight champion Ben Askren against Bellator Welterweight Champion Rory MacDonald.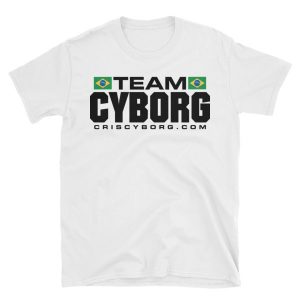 Ben Askren who is undefeated, and a gold medalist in Olympic Wrestling has never fought in the UFC despite his impressive achievements.  Rory MacDonald is the last fighter to beat current UFC Champion Tyron Woodley and is currently the Bellator MMA Welterweight champion after his impressive debut in LA with the promotion.
Are things heating up between the two fighters? While Scott Coker is currently promoting a heavyweight tournament, the fans have so far not shown much interest in the fights.  Do you think a fight between Ben Askren of the USA and Rory MacDonald of Canada could bring in big ratings for Bellator?
<blockquote class="twitter-tweet" data-lang="en"><p lang="en" dir="ltr">i have asked <a href="https://twitter.com/ScottCoker?ref_src=twsrc%5Etfw">@ScottCoker</a> about getting you in bellator for a fight, i guesse you need to do your part</p>&mdash; Rory MacDonald (@rory_macdonald) <a href="https://twitter.com/rory_macdonald/status/986752677467082752?ref_src=twsrc%5Etfw">April 18, 2018</a></blockquote> <script async src="https://platform.twitter.com/widgets.js" charset="utf-8″></script>
<blockquote class="twitter-tweet" data-lang="en"><p lang="en" dir="ltr">i disagree</p>&mdash; Rory MacDonald (@rory_macdonald) <a href="https://twitter.com/rory_macdonald/status/986752767388733441?ref_src=twsrc%5Etfw">April 18, 2018</a></blockquote> <script async src="https://platform.twitter.com/widgets.js" charset="utf-8″></script>
<blockquote class="twitter-tweet" data-lang="en"><p lang="en" dir="ltr">Fake news. I approached you and I told you that you would be an easy nights work. You would be an easy nights work. <a href="https://t.co/fiLnAdhzYD">https://t.co/fiLnAdhzYD</a></p>&mdash; Ben Askren (@Benaskren) <a href="https://twitter.com/Benaskren/status/986776758526595072?ref_src=twsrc%5Etfw">April 19, 2018</a></blockquote> <script async src="https://platform.twitter.com/widgets.js" charset="utf-8″></script>
<blockquote class="twitter-tweet" data-lang="en"><p lang="en" dir="ltr">Wrong as I remembered you stuttered and got red in the face. I was coaching Pettis so I had to bounce and didn't stick around for the reply. <a href="https://t.co/N4e7TZXVcX">https://t.co/N4e7TZXVcX</a></p>&mdash; Ben Askren (@Benaskren) <a href="https://twitter.com/Benaskren/status/986777456806912001?ref_src=twsrc%5Etfw">April 19, 2018</a></blockquote> <script async src="https://platform.twitter.com/widgets.js" charset="utf-8″></script>