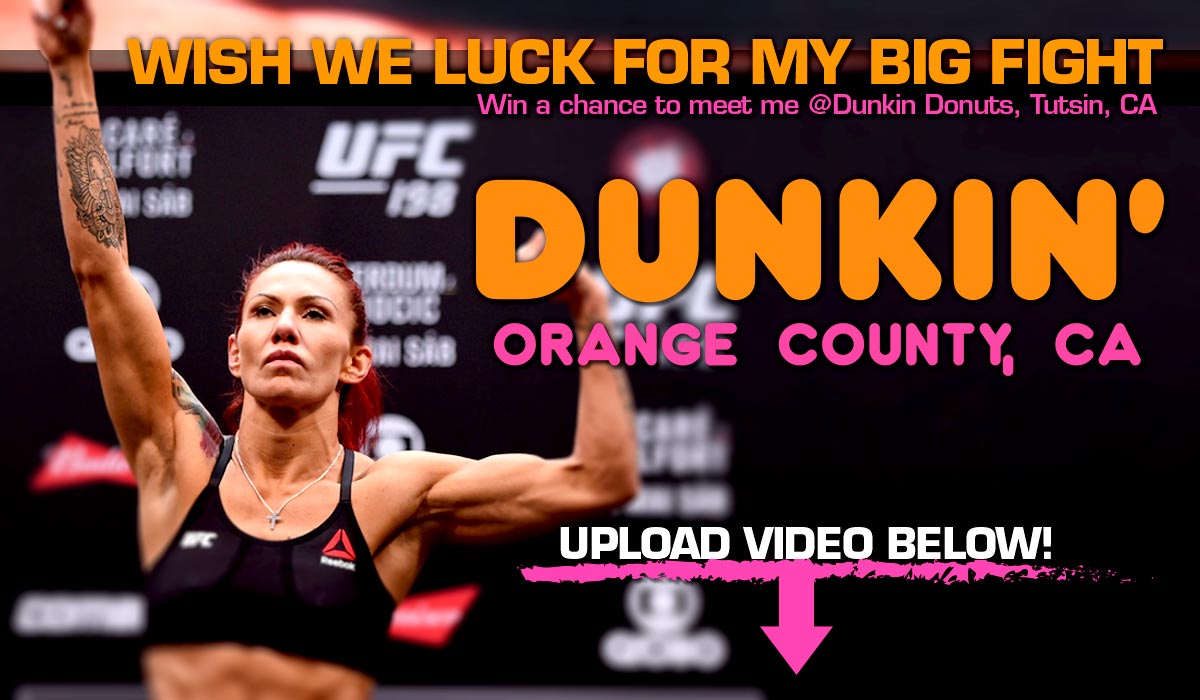 CRIS CYBORG RETURNS! July 27th Cris Cyborg, the only triple crown champion in the sport of MMA will make her return to the UFC octagon at UFC 240 taking place in Edmonton Canada as she faces Invicta FC Champion and undefeated BJJ Black Belt Felicia Spencer in the Co Main Event of UFC Canada.  With a win at UFC 240 it is expected that Cyborg will be granted her request for a rematch against Amanda Nunes by Dana White.
Wish Me Luck For My Fight
Wish me good luck for my big fight in Edmonton on July 27th! The 20 people who share their video wishes the most to get the highest Buzz score, win a meet and greet with me at Dunkin Donuts in Tustin, CA!
If you can't come to Tustin, I'll send you a personal video.
Send me a video with your good luck wishes for my fight and win a meet and greet!
Partnering up with Dunkin' Orange County, Cyborg is giving away an exclusive meet-and-greet opportunity for 20 of her biggest fans!  Wish her good luck ahead of #UFC240 and share it on your social media for a chance to become 1 of 20 fans selected for a private meet and greet at the Dunkin of Tustin, CA.  Participants unable to attend in Orange County, CA will receive a private phone call from Cyborg instead!

Check out some of the submissions so far:
Things I Love: