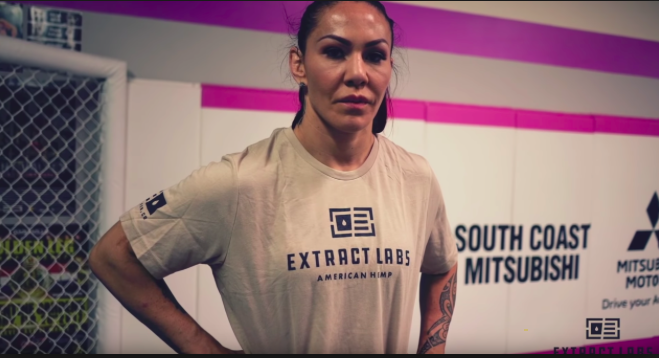 Cris Cyborg is known as a person who gets involved in creating community change; wether that is in her home country of Brazil where she is the God Mother to the countries largest children's hospital, handing out In-N-Out Burgers to the less fortunate in DTLA, or delivery safe water for drinking to villages in Uganda, Cyborg is always looking for ways to create change.
Looking to join forces with other companies that share the same vision for community change, Cris Cyborg has again partnered with America's premier CBD manufacture EXTRACT LABS  to continue bringing fans premium digital access to all the intimate things going on during fight week of UFC 240 in Edmonton Canada.
Extract Labs owned by Craig Henderson has grown from a humble garage setting into the premier CBD brand in the USA with operations in Colorado and Kentucky.  Henderson has built a successful company off of the values and principles he mastered as a member of the military, and while continuing to offer the medical benefits of CBD Extract Labs has been active with community involvement servicing through various outreach projects and helping educate service members and others on the safe alternatives of CBD for pain, inflammation, and treatment of anxiety.   If you have never tried CBD, pick up your first order before #UFC240 and let us know your thoughts in the comments below! ORDER YOUR CBD HERE!