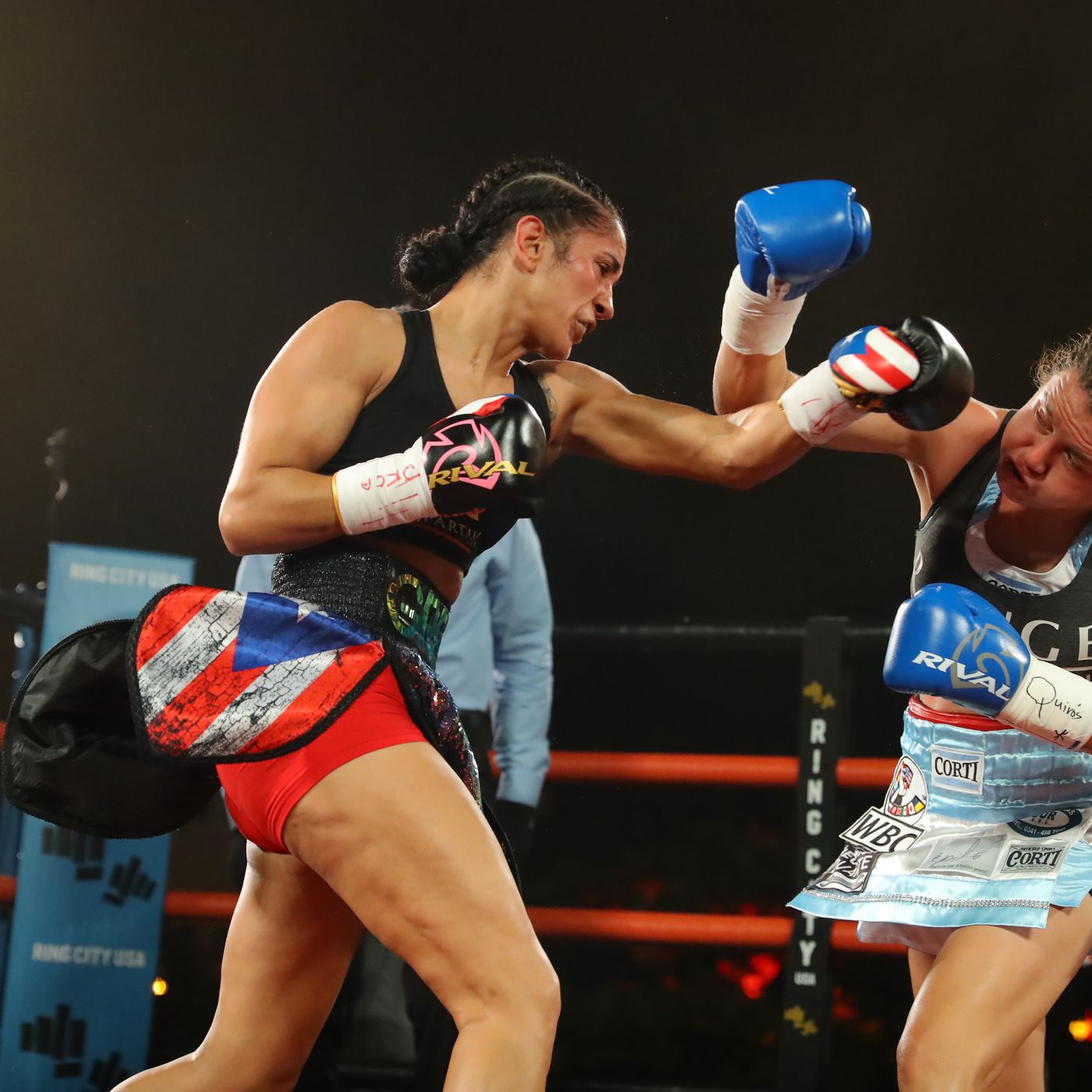 One of the fighters that did really well this year was Amanda Serrano who took a winning home on the same day as Jake Paul did. She was the co-main event and she fought against Miriam Gutierrez. Miriam Gutiérrez Parra is a Spanish professional boxer who has held the WBA interim female lightweight title since 2019. As of September 2020, she is ranked as the world's fifth-best active female lightweight by The Ring. She has a record of 14-2 and has fought many great girls in boxing like Aleksandra Ivanovic, Katie Taylor, Karen Batiz, Bianka Majlath, and many ore girls too, however, she was not able to beat Amanda Serrano in their last fight due to Serrano's experience and skills.
And if you don't know who Amanda Serrano is, here is a little background info about her! Serrano is a Puerto Rican professional boxer, MMA fighter, and professional wrestler. As a boxer, she is the unified featherweight world champion, having held the WBO title since 2019; the WBC title since February 2021; and the IBO title since March 2021. She is currently 33 years old and was born in Carolina, Puerto Rico. She has a record of 42-1-1 and has fought many really good girls before like Yamileth Mercado, Daniela Romina Bermudez, Dahianna Santana, Heather Hardy, and the list goes on. 
Amanda Serrano was the co main event of the the huge and very awaited fight of Jake Paul vs. Tyron Woodley rematch. This well-expected rematch happened on December 18th of this year and it clearly showed who the actual champion was in between the two fighters. Woodley replaced Paul's original opponent, Tommy Fury was the one that was supposed to face Paul this past weekend however on just two weeks' notice when Tommy Fury had to pull back due to a broken rib and a chest infection. Paul proved to be the best again after knocking Woodley out on the fight. Jake Paul claimed that he is actually going to be one of the best boxers to exist and that his name is going to be well known throughout the sport after winning the fight against Woodley.