Ahead of UFC 219 Cris Cyborg brought South African Lightweight World Champion Don Madge of the EFC out to be an intricate part of her preparation ahead of an upcoming fight against Holly Holm.  Madge a veteran of over 100 professional Muay Thai fights was a natural southpaw who was able to mimic Holly Holm's mannerisms and tendencies perfectly in camp.
A Brazilian Jiu Jitsu Brown Belt, Don Madge has a professional MMA record of 7-3-1 with wins in his last 4 fights. While no bout was announced, Madge could see action as soon as April when the UFC has a host of events planned including UFC 224 where Ferguson will face Nurmagomedov for LW world championship April 7th in Brooklyn New York. April 14th the UFC is in Glendale Arizona for UFC on Fox, and then a week later April 21st the UFC will host UFC Fight Night 128 in Atlantic City, new Jersey.
Madge who is currently signed to PrimeTime 360 management had this to say to IOL reporter Liam Moses about signing to the UFC,
No idea. Whoever they give me, I will prepare for and be ready when the time comes," Madge said of his potential opponent.
"I will definitely be a lightweight contender. I don't see anything in my near future about going up to welterweight. I was sort of thinking about it before my last weight, but I think lightweight is where I belong."
Fans on Cyborg Nation who would like to Congratulate the Magic Man Don Madge on his signing to the UFC should head to his Twitter and to his Instagram to give him a follow and wish him good luck on his upcoming UFC fight!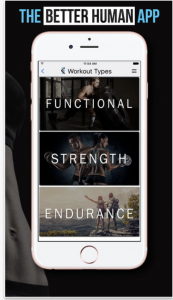 Change the fitness game forever!  Learn how easy it is to record your Micro and Macro nutrients and STOP CARRYING a NOTEBOOK to the Gym! To download the App on your Iphone click here!  If you are using an Android phone you can get this technology here.