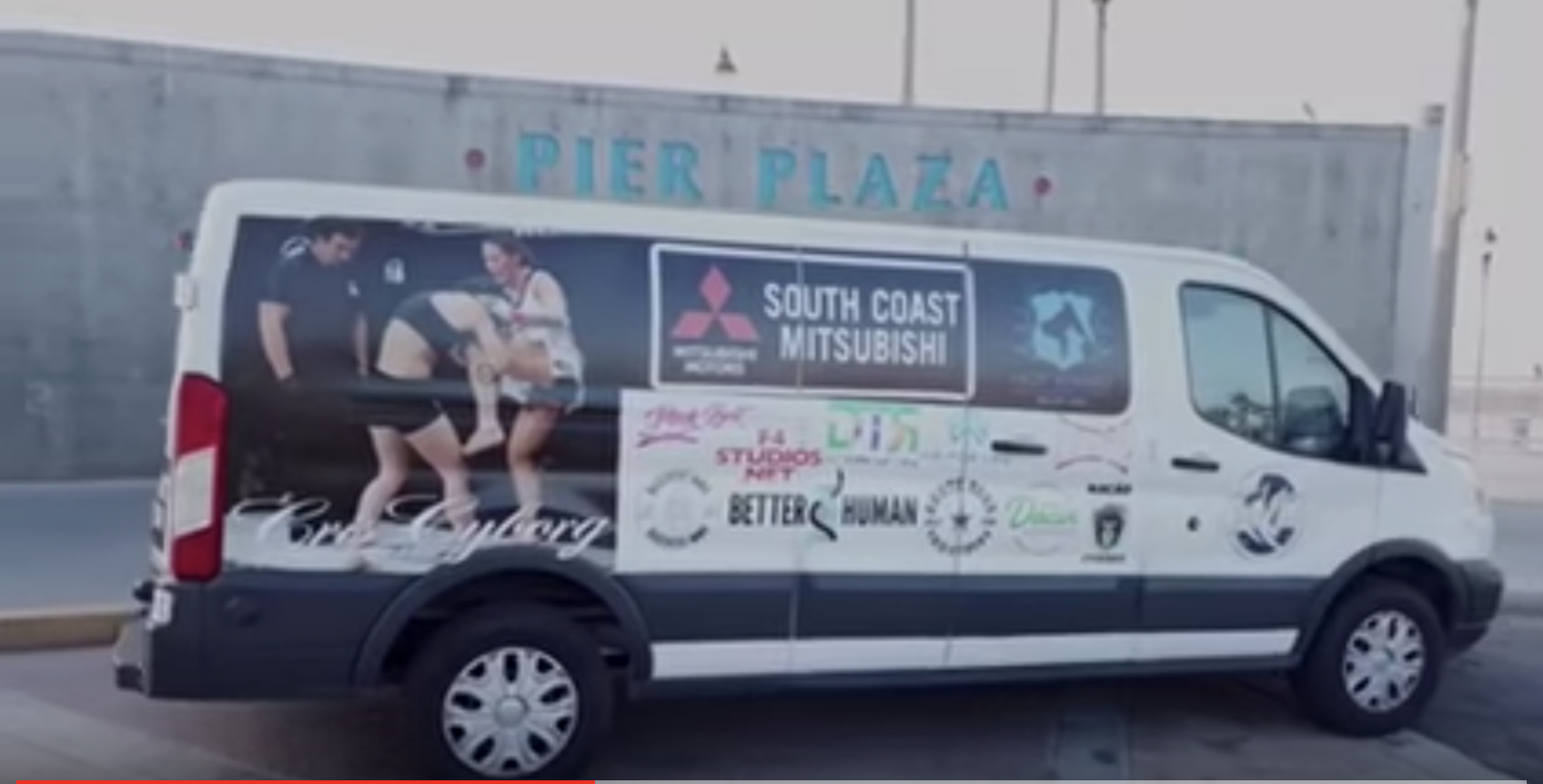 Are you coming to Las Vegas for UFC 219?  Team Cyborg already has their bags packed and ready to hit Las Vegas with the rest of Cyborg Nation ahead of UFC 219!  If you haven't already, make sure you order your OFFICIAL TEAM CYBORG merchandise before the fight here!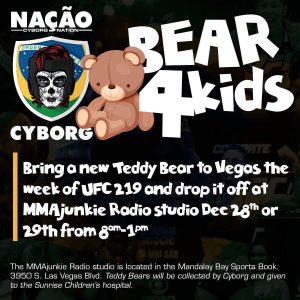 Remember leading up to the fight to pick up a NEW Teddy Bear to donate as a member of Cyborg Nation to the Las Vegas Sunrise Children's Hospital.  All Bears can be dropped off inside the Mandalay Bay Sports Book, inside the MMA Junkie Radio Station on Thursday and Friday Dec. 28 and 29th from 8am-1pm.  For more details click here.
If you have not picked up a ticket to the fights, they are still available via AXS.com
If you end up finding yourself in Las Vegas for New Years, but unable to get a ticket for the fights, please show up to the public workouts and the open weigh ins to show your support for Team Cyborg!
*IF YOU ARE WANTING TO ATTEND THE AFTERPARTY FOR FREE…YOU MUST go ONLINE before DEC 29th and complete the RSVP Guest List details online, in the comments leave the words CYBORGNATION and you will be given FREE ENTRY into the Foundation Room.  YOU MUST COMPLETE THE ONLINE RSVP FOR THE AFTERPARTY BEFORE DEC 29th. NO ONE…NO ONE…NO ONE…will be given free entry if they have not completed the online form and included the word 'CYBORGNATION' in the comment section. Click here to complete your guest list for the OFFICIAL CRIS CYBORG AFTER PARTY!
Those of you who are unable to make the road trip for the fight against Holly Holm, remember you can now order the PPV to stream directly to your cell phone or other smart device.  Click here to order UFC 219 to your Cell Phone without illegally stealing it!