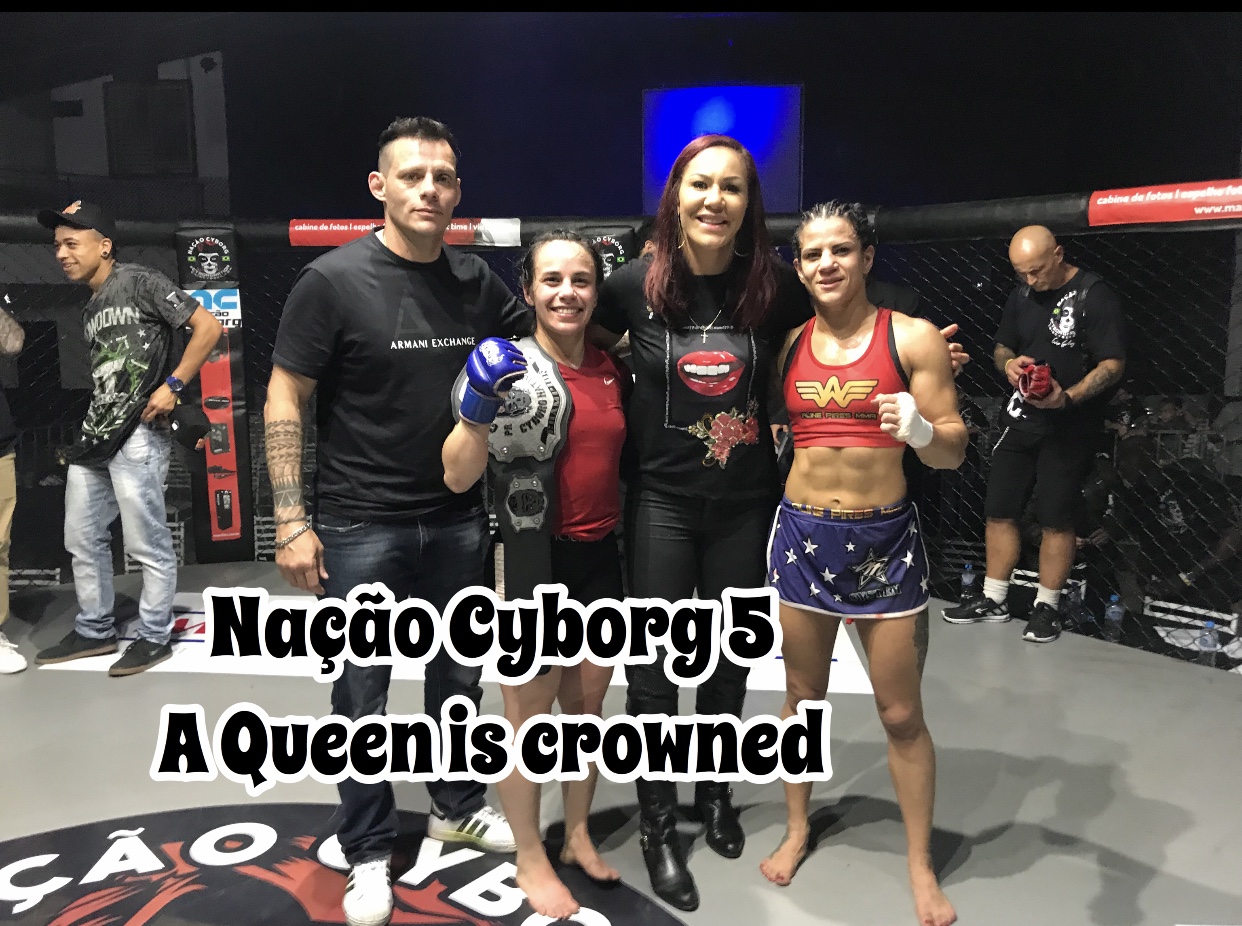 Cris Cyborg has accomplished 3 world titles as a professional fighter, something no other women competing in the Major fighting promotions has been able to accomplish.  Recently signed to Bellator, Cyborg will now look to secure her 4th world title with a fight against Canadian Julia Budd which is rumored to take place sometime towards the end of 2019 or first quarter 2020.
A 2x IBJJF World Champion, Cyborg has promoted 5 combat sporting events in Brazil, after the success her Genesis Amateur event had while a few years ago presenting the first CAMO female state championship for MMA in the state of California in 2016.  Working with her brother Rafael Justino, the two have been promoting Nacao Cyborg, a mixed Pro/Am event featuring Kickboxing, Boxing, BJJ, Submission Grappling, and MMA.
The upcoming 6th edition of Nacao Cyborg has just announced a broadcast deal with leading Brazilian TV Station BAND TV.  BAND TV will feature 4 reoccurring episodes on their network, each broadcasting 5 fights from Nacao Cyborg 6, with the expectations that a new multi fight broadcast deal can be signed in the future.  Great news for Cyborg Nation fans, as Cris continues to help build platforms for other athletes to succeed.